Looking for a cheap plane ticket for a quick getaway I came across a £20 return ticket to Warsaw (thank you Skyscanner). Poland not being a country I've been to before I booked the ticket and a couple of weeks later found myself in Warsaw. For the first time in my travels I hoped for snowfall, imagining how beautiful a European old town covered in a blanket of snow would look. Warsaw did not disappoint. The first day was bright and sunny reminding me how nice a crisp sunny winter day can be for talking a walk. The second day I woke up to a light snowfall that went on for 24 hours giving me the pretty effect I was looking for, but not so much to cause trouble.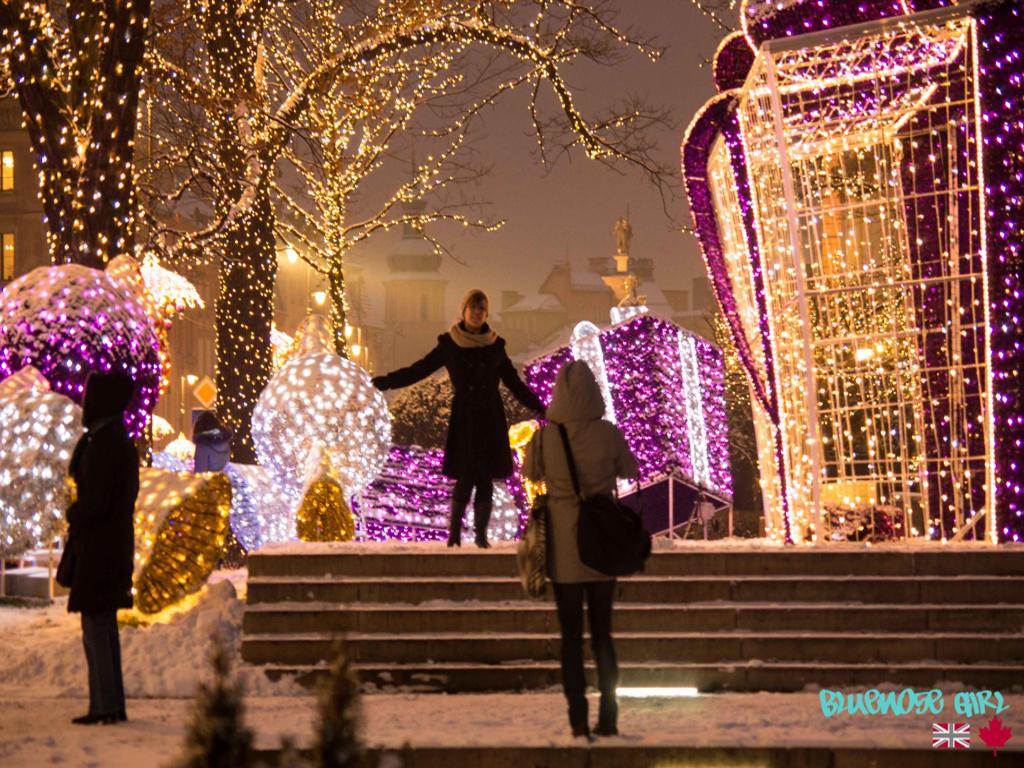 Warsaw at Christmas time goes all out decking the old town and shopping area in lights and decorations. Everyone was out enjoying how pretty it all was taking photos and enjoying what was on offer in the Christmas market in the Old Town square. When it became dark the lights came on making Warsaw a fairyland of lights and colour. Also the later it got the colder also got which made from some interesting camera holding/picture-taking techniques to avoid having my fingers freezing. The temperature when I was there was ranging from -2C in the day to about -6 to -9 in the evenings, so just about what I was used to growing up in Nova Scotia. The Christmas market in Warsaw's Old Town square has lots of great stalls selling things that would make great gifts as well lots of food which smelled and looked amazing. I especially struggled every time I caught a whiff of some mulled wine which is very tempting when out in the cold.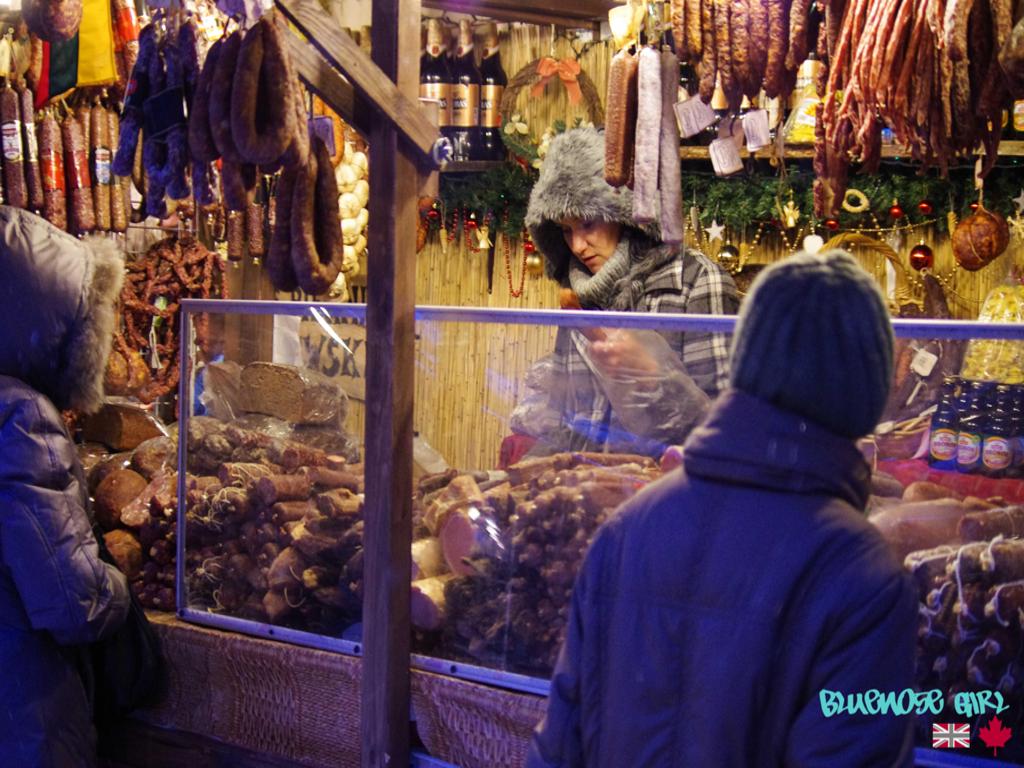 The one thing about eastern European countries food is that it is very hearty, not so good when travelling in 30C heat of the summer but perfect for the cold of winter. I had a fantastic dinner of fried pierogis with sour cream at Zapiecek of which there seem to be a few in the shopping district. They specialise in pierogi so it is the obvious choice. For those that haven't had a pierogi they are dumplings (more like ravioli really) filled with things like spinach and cheese, meat, mushrooms and even blueberries. As well they had the Russian style filled with potato and cheese, my all time favourite kind. Eating in Poland is pretty cheap nine pierogis here came to just less than £5 and I was full at the end.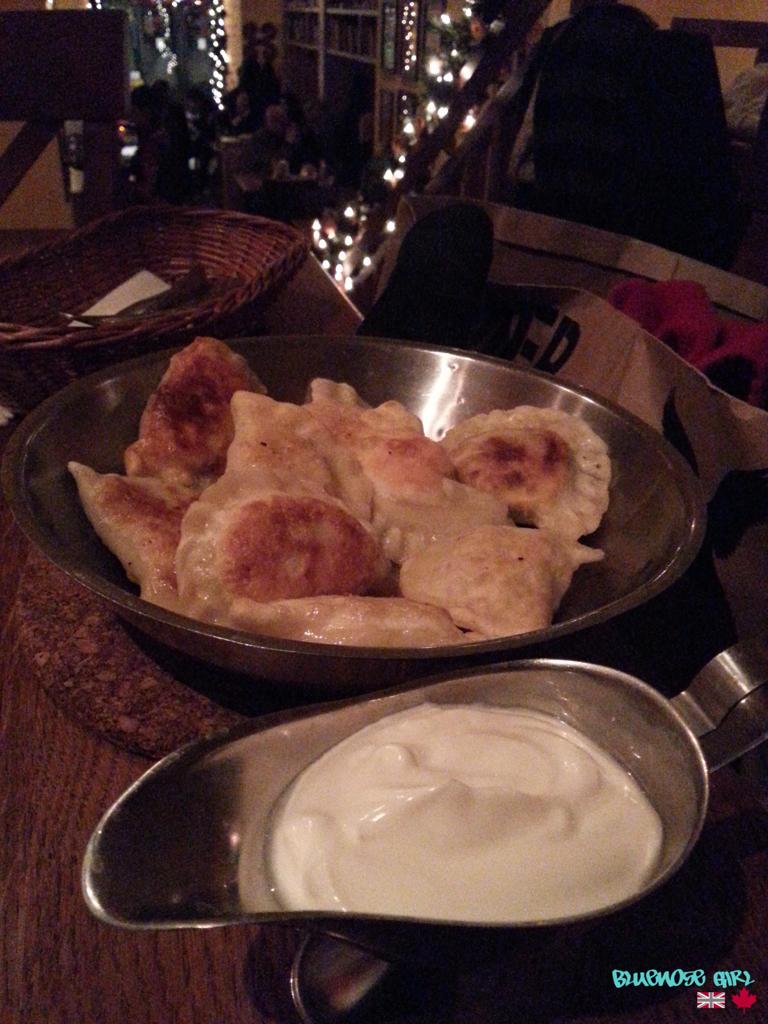 With my Perogies I had a warm drink (seen in this previous post), a Polish winter elixir this one without alcohol though you could order it with a shot of vodka on the side if you needed extra warming. The elixir was had a mixture of orange, lemon and raspberry flavours with spices mixed in, like mulled wine made with juice in place of wine. Really nice and surprisingly refreshing. It has been a while since I have experienced really cold weather but in Warsaw I was reminded how I survived all those Canadian winters in Nova Scotia. A lot of it has to do with being in a country that knows how to deal with winter. Warsaw is definitely one of these countries, heated public transport, well heated restaurants, cafes, stores and no sign of panic when snow starts falling or even when it starts accumulating. Of course dressing appropriately is also important, along with my 3 sweaters I had on I used reusable gel hand-warmers which worked a treat in my mitten for rewarming my picture taking hand.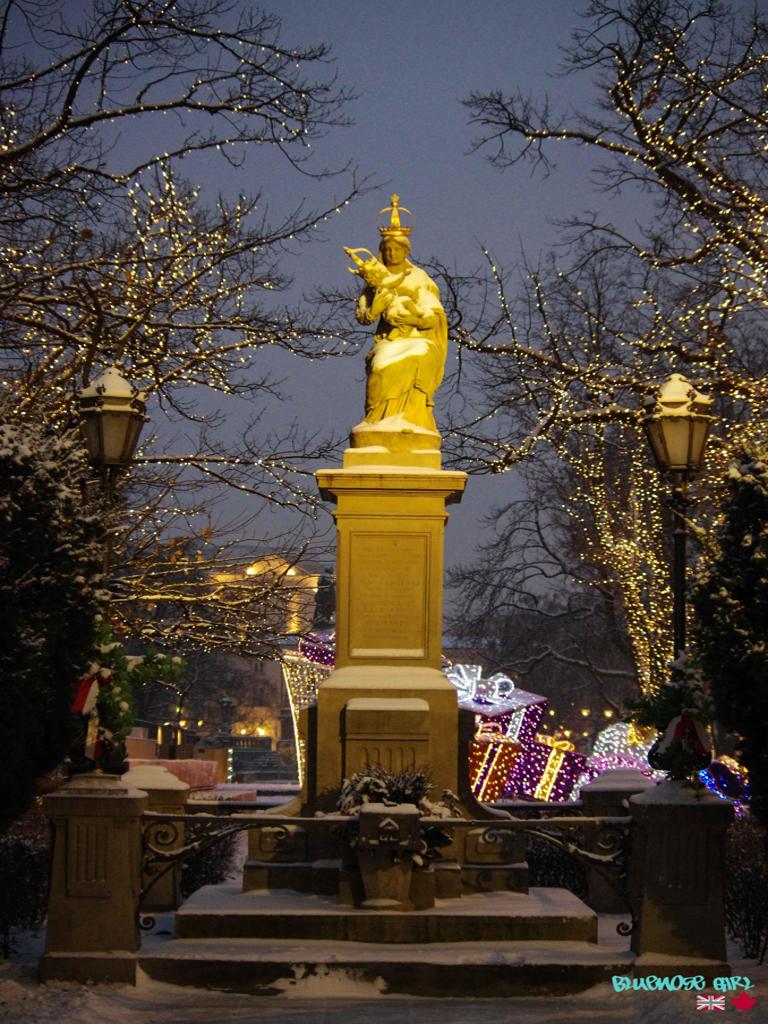 While in Warsaw I took an off the beaten track tour as well as a side trip to a gigantic mall to visit a store I miss from Canada but that the UK doesn't have. So more Warsaw posts to come.