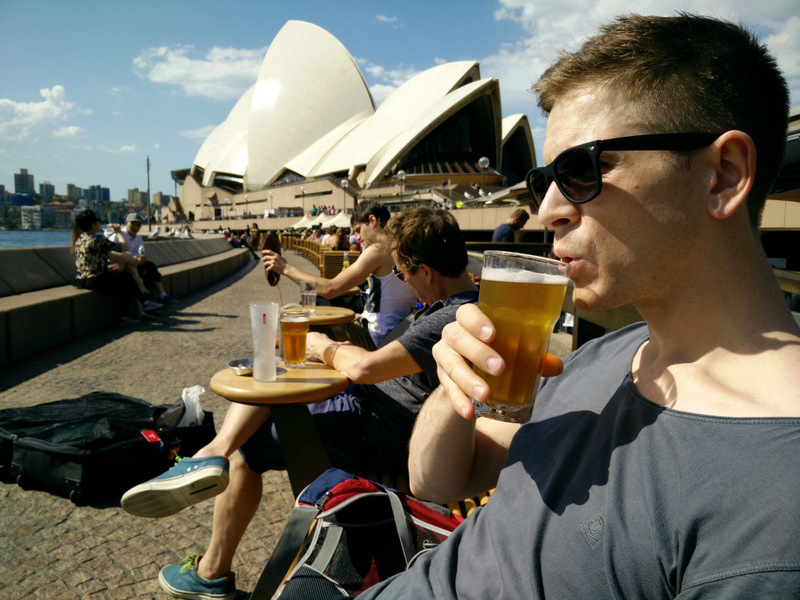 Sometimes when you travel the weather doesn't cooperate and you just have to go with it. Our visit to the Blue Mountains was one of those times. We left Sydney on a cloudy Saturday morning and as the train went further inland it got mistier and mistier.
Once we got to Katoomba and dropped our bags off at N.14 hostel we decided to have a chilled out day just hanging out. We headed to the grocery store to pick up some snacks and food for breakfast. This scored us a 2 for 1 coupon for Yellow Tail Pink Bubbly. At $9 a bottle we decided to give it a try (I'm a fan of Yellow Tail's red wine).
Back at the hostel we chilled the bubbly while we did laundry and made plans for the next day. Once the bubbly was cold we hung out drinking it on the sofa in front of the fire. Oh did I mention it was only 11C in the Blue Mountains. Yup the weather wasn't cooperating in any way. But pink bubbly by the fire made for quite a nice afternoon.
Since it was Saturday night we headed to town to see what the night life was like. It was still cold and rainy so when we found an Irish pub we decided since it felt more like we were in Ireland than Australia why not. We were now on what I call a vacation from vacation. We did discover a very nice Austrlian ale on tap here however, Mountain Goat which if you like a refreshing hoppy ale you will really like this one. Also since it was an Irish put you could get by the pint. Yay.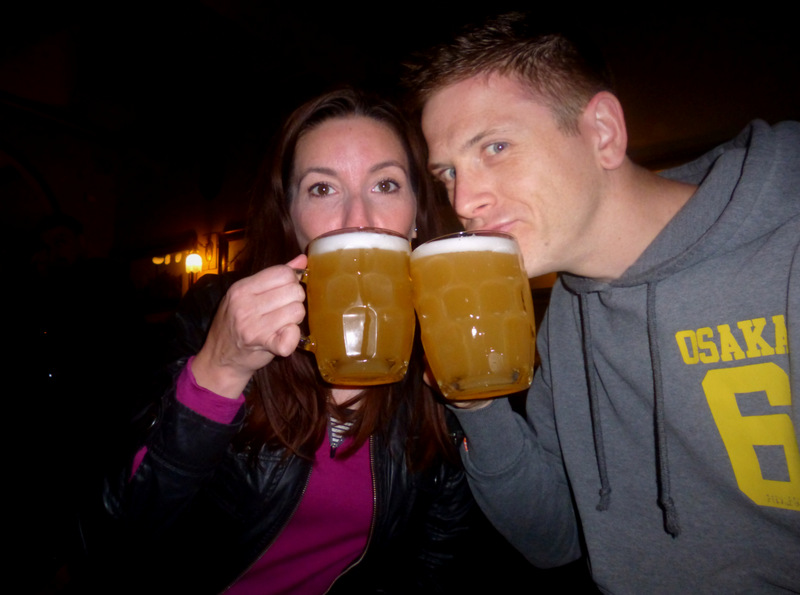 That night it rained nonstop and on into the morning. Luckily it stopped by the time we left for our hike so we did manage to see some beautiful Blue Mountain forest, but not much of the views which the Blue Mountains are famous for.
Here is a shot of Nathan at the top of the valley.