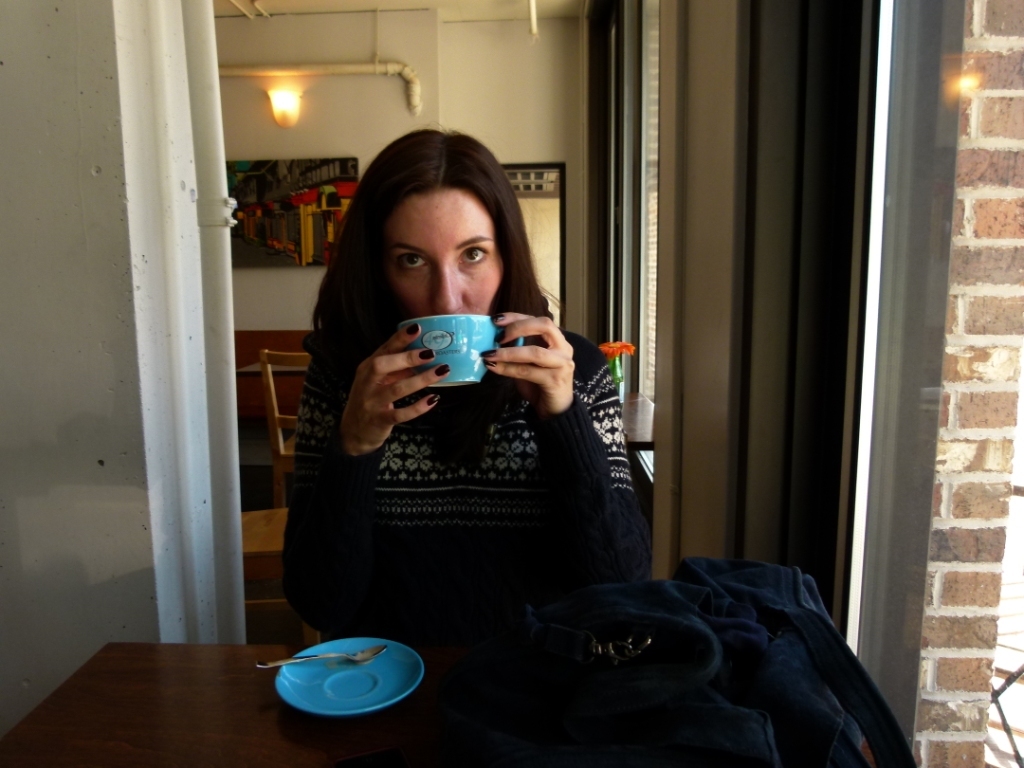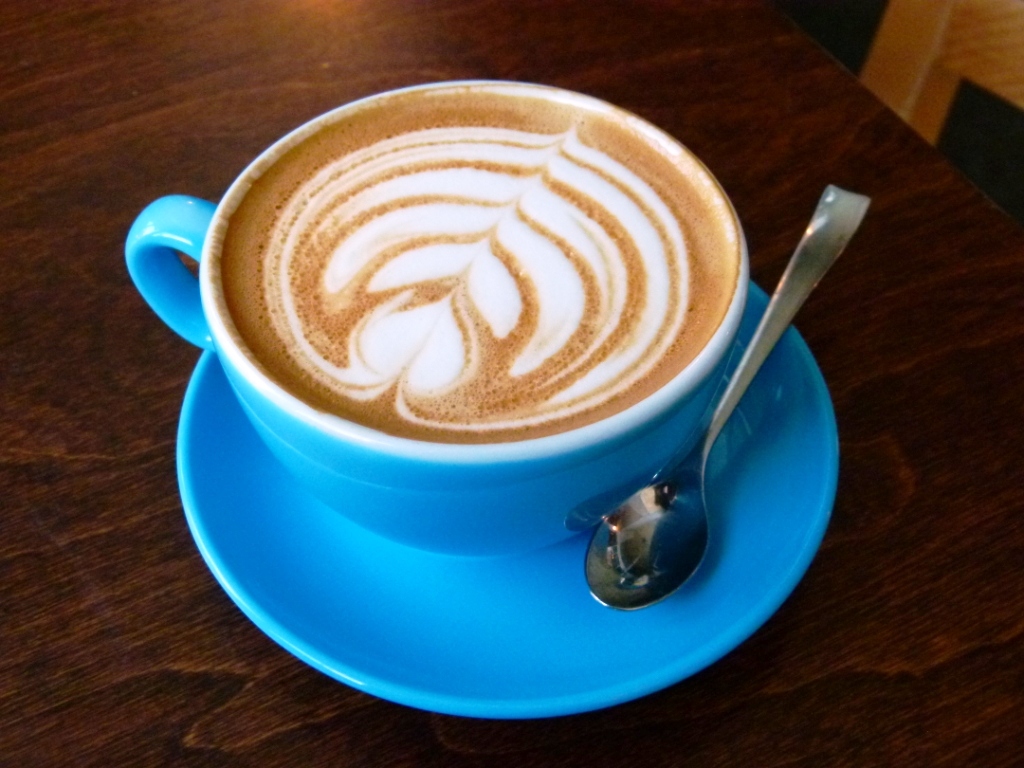 As you may know if you read my blog regularly I love a good coffee shop. As well I am learning to make a great cuppa at home with all my new coffee gadgets.  So when home in Nova Scotia I was happy to find out that the "darkside" aka Dartmouth finally has a nice cafe that serves really good coffee made by properly trained baristas.
Two if By Sea (TIBS) is he new local hot spot.  Located near the waterfront in Dartmouth a 10 minute walk from the Halifax ferry means that even the occasional Haligonian finds their way to the cafe.
Two if By Sea have a great menu of hot drinks, including something I don't see in England, hot apple cider (for those in the UK, it's non-alcoholic) yummy.  The food on offer is very tempting, including cinnamon buns, cookies, as well as croissants (both sweet and savoury) so generous they're a meal on their own.  These are all baked on-site, the smell wafting through the cafe making them that much harder to resist.
It's great to see a business in downtown Dartmouth thrive, and may there be many more business set up shop and do well. I hope one day to see the downtown of Dartmouth come alive again.