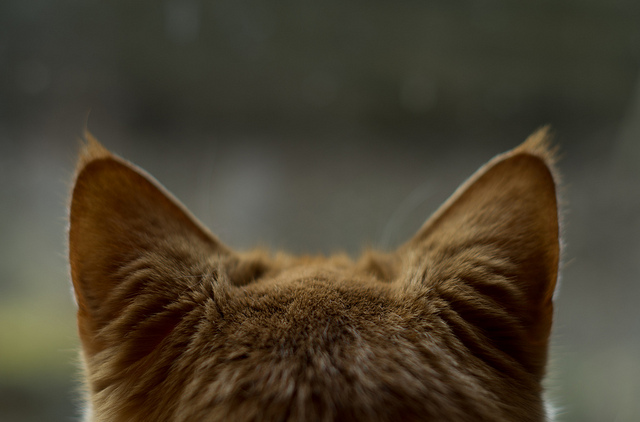 As a someone who loves travel and loves cats it's sometimes a combination that doesn't mix well (if only cats fit in a carry on and enjoyed travel more). For my 3 years in the flatshare in Camden I lived with others who also loved Tweasel. I never had to worry about her when I travelled as she was well looked after by my flatmates.
However after I moved out finding someone to come stay over to look after her was more difficult. I didn't know anyone in East London for the first couple of years there and now in a new neighbourhood I'm back in the same position. And with Tweasel now a senior kitty moving her out of her space is more stressful for her.
My preference is to have someone stay in my flat while I'm away. My first call out for a cat sitter is on Facebook, offering my flat to friends who might want to travel to London or who might want some space of their own away from flatmates.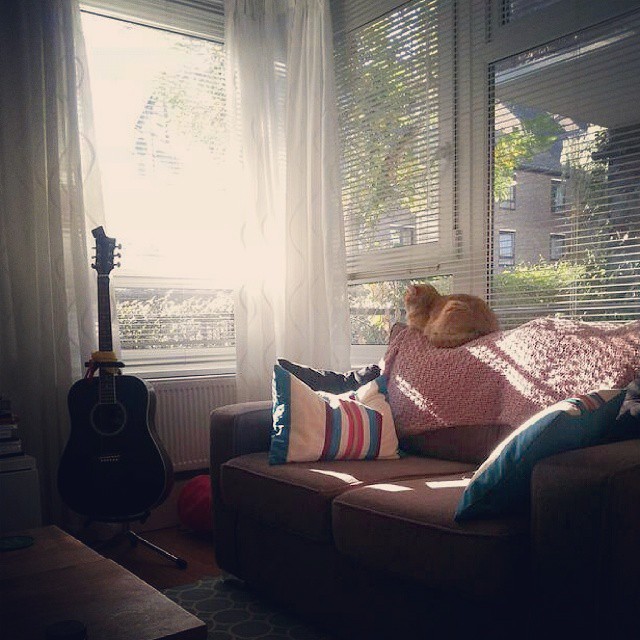 After booking our Australian flights I knew I was likely to have trouble finding a friend that could cover over 3 weeks of travel. I was right. I then asked the Twitter universe for help and @Al_FollowUs responded that they recommended Trustedhousesitters.com.
I looked into the site and it was just what I needed. It's a site that matches up travellers and house/petsitters. The petsitters have profiles with verified references and police checks. So for looking after someone's house and pet(s) you get free accommodation.
After looking around the site I was fascinated by all the different reasons people choose to travel this way. I decided to place my ad, starting with a trip to Canada we had coming up. After posting my ad I headed out to dinner with a friend. When I arrived back home 4 hours later I had an inbox with 15 applicants, the next morning when I woke up it had hit 30 and I had to put a pause on my ad. London is apparently very sought after which is no surprise considering the cost of accommodation in the city.
I narrowed down the applicants to my top 10, had Nathan give them a check, emailed everyone to confirm they were still available and to ask a few questions. Then requested a Skype call with the top 2 choices. Finally picking Randy an American who was traveling long term using Trustedhousesitters.com (he now has his own site you can check it out here).
My partner was a bit nervous about letting a stranger stay in our flat but as I'd done couchsurfing in the past the concept was less alien to me. Randy arrived the night before we left as arranged so that we could show him the flat and explain everything.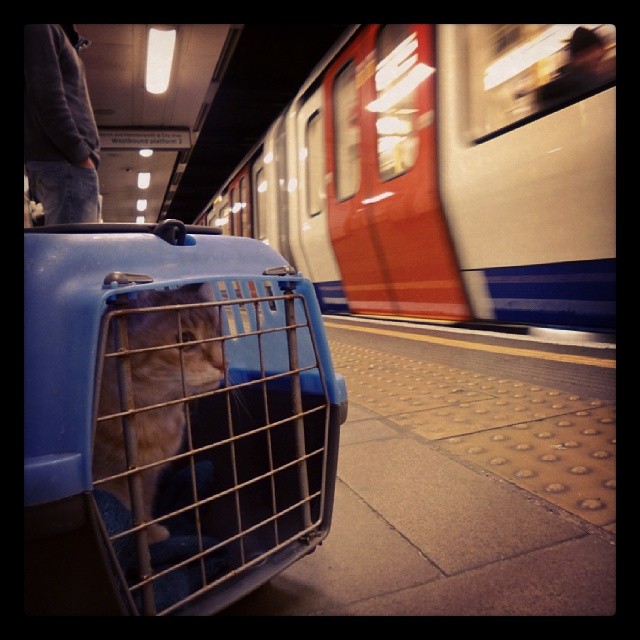 While we were away we got updates from Randy to let us know all was ok and Tweasel was good. When we arrived back Randy left the flat spotless and the bed stripped.
We knew we were onto something good. We asked Randy if he was available for our Australia trip but unfortunately he already had an assignment. So we posted our second ad for our Australia trip and now have the lovely Elizabeth on our petsitter list.
All in all the concept is a really good one and allows everyone to travel more whether it be because they know their pets are happy and less stressed being at home or because there is an alternative option to expensive hotels.
If you are interested in checking out the site (as a traveller or pet owner) you can get 20% off your membership with this link.