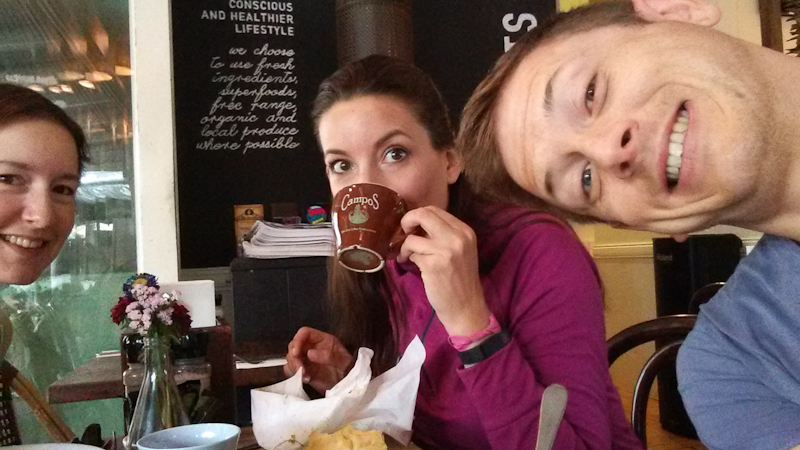 During our 3 weeks in Australia Nathan and I ate well, very well. The quality of the food in Australia is outstanding. We now reminisce about the amazing food we ate and the wine, beer and coffee we drank. I thought I would share with you our top 3 meals. Should you ever end up near one of these places make sure to give them a try.
3. Old City Bank Brasserie - Blue Mountains
On our second day in the Blue Mountains we had had a pretty traumatic day hiking (you can read about it here) and were tired and hungry so we decided to treat ourselves to a nice meal. I also wanted to try Kangaroo Steak which last time I was in Australia I didn't properly try, I chickened out and had it on my pizza, this time I wanted to try a proper steak.
In the late afternoon we found ourselves at the Old City Bank Pub having a beer keeping warm and dry on a rainy afternoon. The pub is part of the historic Carrington hotel in the town of Katoomba (though in a building separate from the hotel) in what was once, you guessed it, a bank. It has an old time feel to it which suits the Blue Mountains perfectly. We noticed that there was a resturant in the upstairs and they served Kangaroo steak so we decided to stay for dinner.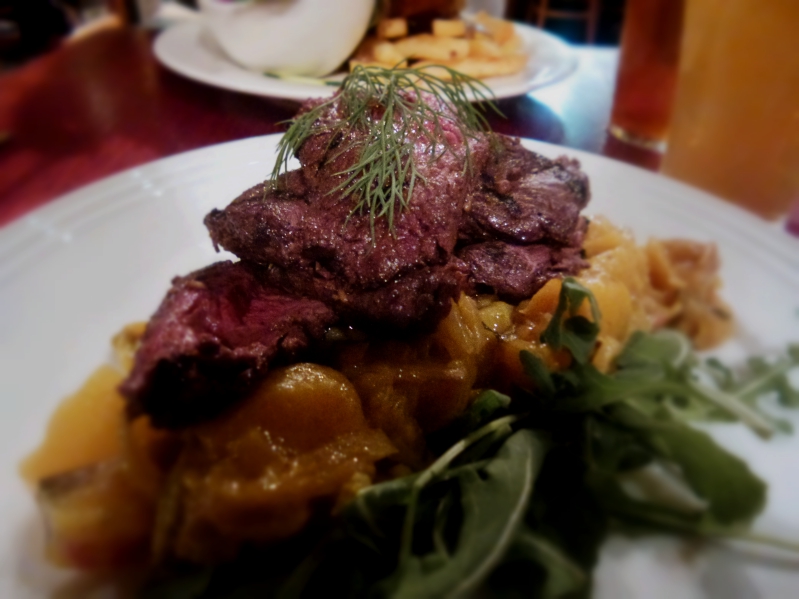 I ordered the kangaroo steak and Nathan had normal steak, and major food envy. The kangaroo steak was good. It's cooked medium rare so if you don't like your meat red then you wouldn't like it but I love my steak on the rare side. Kangaroo steak isn't like cow steak, it has a distinct flavour which I couldn't find the right word for. When talking to Annie (my Aussie friend) about it she gave me the word I needed, rich. Kangaroo steak is rich and flavourful and if it is cooked well it is a melt in your mouth kind of steak. It is cheaper than regular steak which in Australia is pretty affordable to start with. I think if I lived in Australia I would eat a lot of Kangaroo Steaks.
The chips at the Old City Bank were really good too as were my sides, golden beets and braised fennel, but the steak was definitely the memorable part of the meal.
2. China Lane - Sydney
China Lane in Sydney is a close second to our favourite meal. It seems we lucked out getting a table at China Lane with no reservation. I tried to stop in earlier in the day to make a reservation but I thought I'd taken a wrong turn when I came around the corner and saw what I thought was a dead end alley. However it turns out the ally turns again and around the corner is China Lane with an area of tables and an amazing display of bird cages hanging above the alley.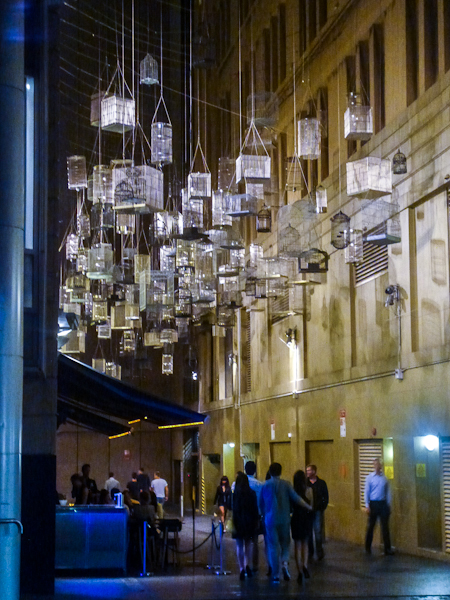 China Lane is a modern Asian restaurant. The interior is sleek without being boring with a buzzing atmosphere. It was full when we arrived but the waitress seemed to think there was a way to fit us in. We calmly waited hoping for the best and she came through. The service continued to impress throughout the night, it was impeccable, not too intrusive, efficient, professional and helpful when needed (like suggesting how many dishes to order).
There was a good mix of couples and various sized groups having a good time without being rowdy. After years of living in London it is a real treat to eat in a buzzing restaurant in which you can speak (and hear each other) at a normal volume.
The menu is set up in a way that makes ordering many dishes and sharing easy leaving no worry about food envy. The food was cooked perfectly, fresh and full of flavour you would expect from a modern Asian menu. The wagyu beef makassar (with kaffir lime & peanut) we had as our main was melt-in-your-mouth velvety goodness (and so much cheaper than wagyu beef in London). The wine was a perfect match for the flavourful food, a nice strong peppery red that made me a little sad when I came to the last drop.
China Lane seems to have everything going for it the food is great, service perfect and the atmosphere relaxed yet not too casual. It's a great spot for a date or dinner with a group of friends.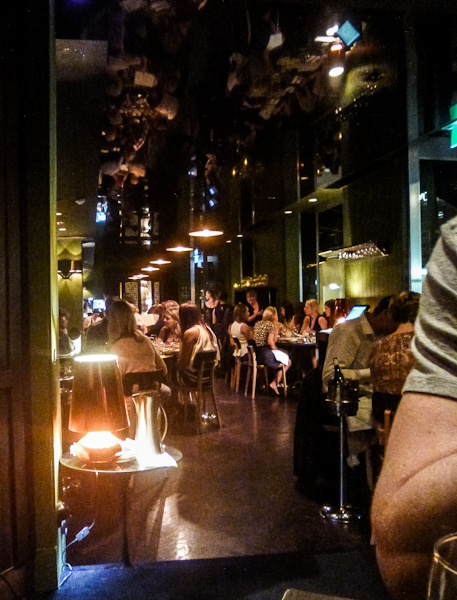 Come back next week to find out which meal was our favourite.