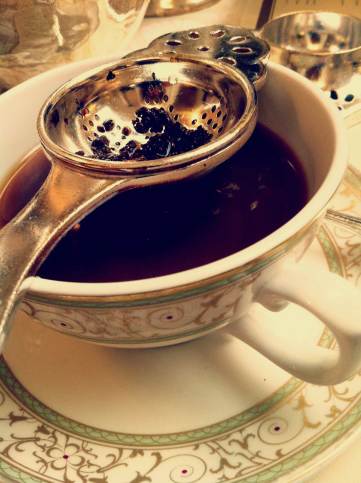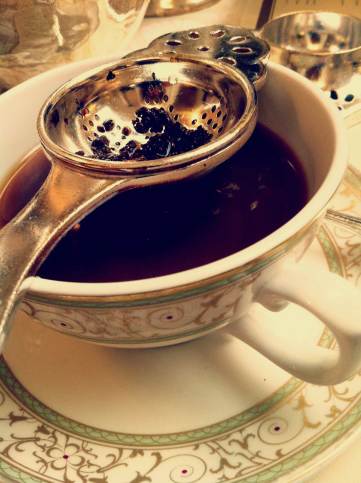 Before moving to England I had never had a cup of tea. I know shocking, how did I ever get let in right?  Now most days I have a cup of tea and I absolutely I love a nice "afternoon tea" with the fingers sandwiches, scones and little cakes.  So divine.
Tea really is part of life here in England, it's what you are offered wherever you go and a must to have on hand to offer guests to your home.  When someone is upset after they are asked what is wrong, the next question is if they want a cup of tea, it really does seems to have a calming effect.  Part of the reason for the calming effect could be that the ritual of making the tea is calming itself.
My first foray into tea drinking was at the office. I  worked as a temp when I first moved to London.  There they had cups with the tea bag, and milk built in.  Not the best tea but a good place to start for someone who doesn't know how to make a cup of tea.  Also in that office there was a man who's uncle had a tea plantation and he educated me on the best way to make good tea which has come in very handy.
When I started my next job I wasn't yet a regular tea drinker and felt guilty about the fact I never did a tea run for the others.  I studied the tea making of the others and helped carry the tea on bigger tea runs. One day I tried my hand at it and no one complained.  From there my confidence built and today I happily make tea as if I have been doing so my whole life (key is remembering who likes sugar and who doesn't).
One rainy day I found myself at an event at the Restaurant in St Paul's Cathedral's crypt, at which we were having afternoon tea.  When asked what kind of tea we wanted I didn't have a clue what to say so I asked for the same thing the girl before me ordered, Earl Grey tea.  It was a delightful surprise, light with a bergamot scent and flavour (citrusy).  I really enjoyed that pot of tea and it is what lead me to become a regular tea drinker.  Also being a weaker tea, it was ideal for someone (like me) who is sensitive to caffeine.
I have been to many afternoon teas now, they're always a treat and a great way to spend an afternoon catching up with friends.  When at an afternoon tea you will be served with a pot of tea of your choice, and a 3 tiered stand which will have crustless sandwiches on the first level, scones served with jam and clotted cream (my favourite) on the second, and the top level will have little cakes.  Now this may not sound very filling but I have never left an afternoon tea anything but stuffed. Tea at the Ritz (make sure to book months in advance) is world renown, and is a lovely experience. There is a formality about it which you don't see much any more.  But my favourite place to have afternoon tea (especially on a wintry or rainy day, as it's so cosy) is the Restaurant in the Crypt at St. Paul's Cathedral.
So should you ever find youself in England be sure to take time out for an afternoon tea and a catch up with friend.
Some links for you on how to make the perfect cup of tea; according to the The BBC and the UK Tea Council.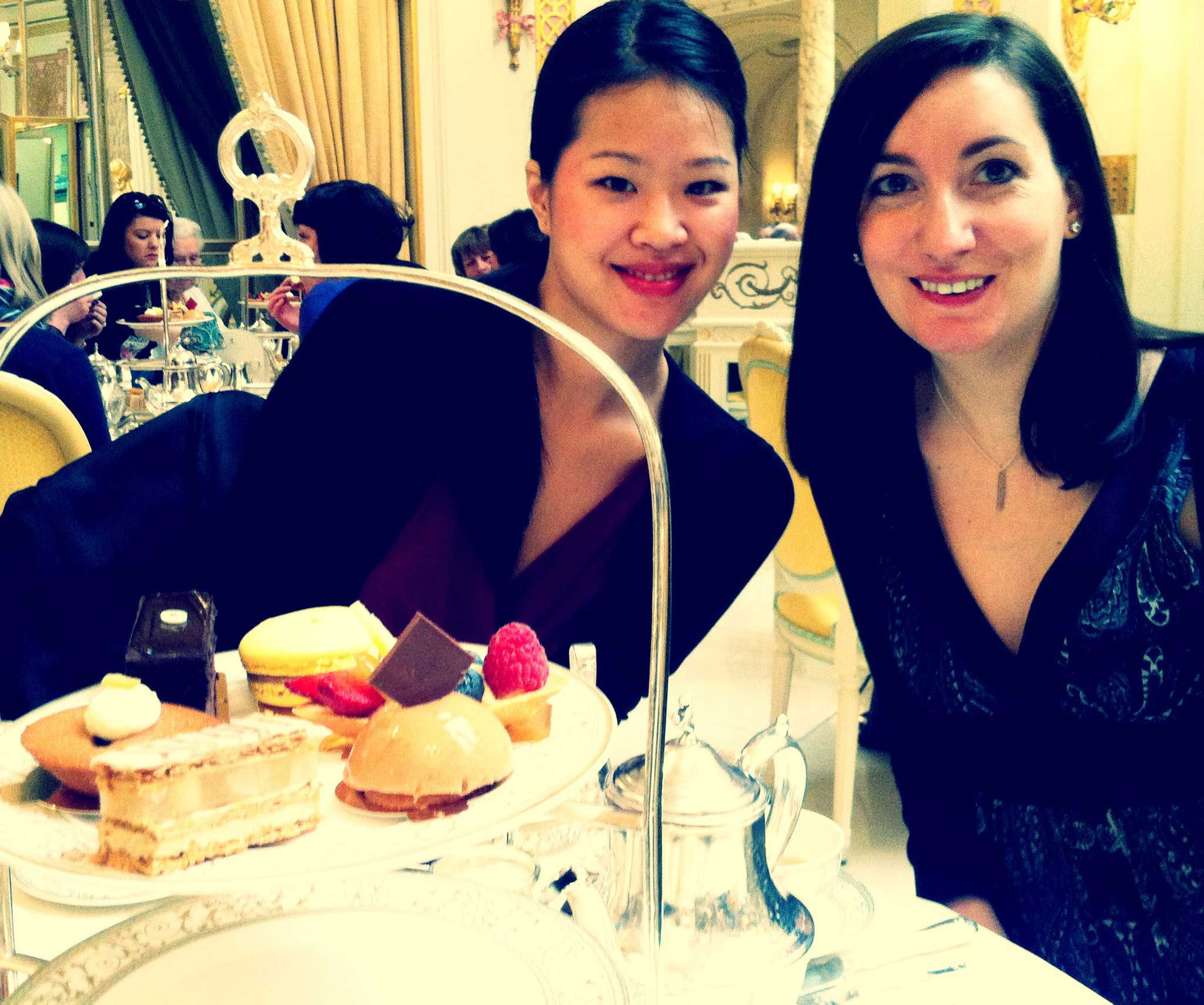 (Photos by Cathrine Kimmehed)