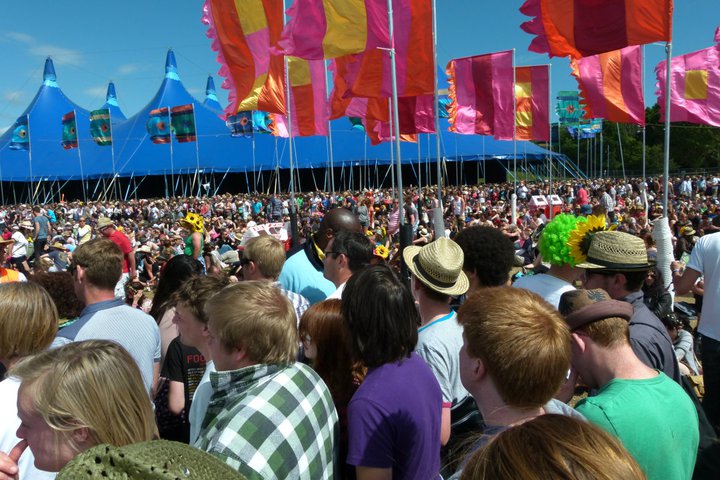 Made it home from the Isle of Wight Festival a couple of hours ago, and have now had a wonderful hot shower, so I am starting to feel human again. I have to be back at work Monday so couldn't stay for the whole time, but as it has been raining all day today so I'm quite happy about that now.
I'll have a full report tomorrow. In the end I couldn't blog from the festival because battery power soon became a huge issue. Lesson one, should have bought the solar powered phone charger I was eyeing!
In the meantime here is a shot of me on the first day enjoying the sunshine.