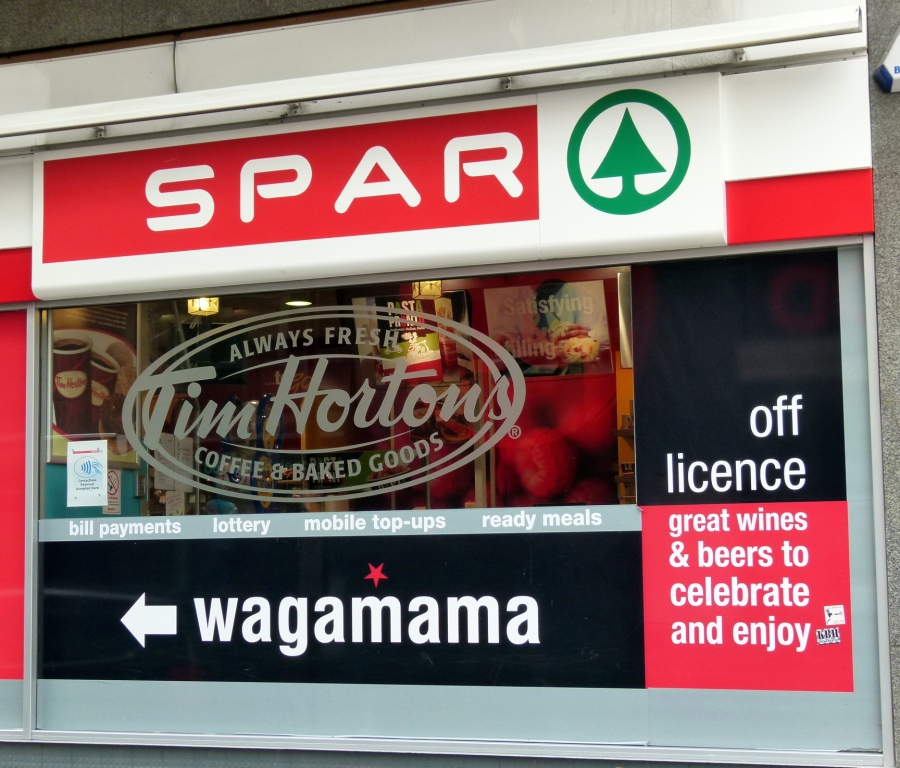 A Canadian Institution
After my write-up on tea in England it only seemed logical that I write about Tim Horton's in Canada. I think everyone across Canada has a Tim Horton's memory of some sort. For me it's the gooey chocolate éclairs piled high with whip cream that I had as a kid. It kept me quiet and happy while the adults had conversations over their coffee. There seems to be a Tim Hortons in just about every town across Canada, so when you are far from home Tim Hortons is a comforting sight.
Tim Hortons was started by NHL (hockey) player Tim Horton in 1964, then joined by the perfect partner, a policeman named Ron Joyce a year later. From the first store in Ontario (which only sold coffee and doughnuts), to 3000 outlets (and a much bigger menu), Tim Hortons has come a long way. It has has a bigger share of the food service market in Canada than McDonald's, and has 76% of the coffee market in Canada, compared with the number 2 position Starbucks with only 7%, that's pretty impressive.
There's a language to Tim Hortons, like Starbucks, but a more simple one. You only get one kind coffee (filtered), so pick a size, small, medium, large or Extra large (which I'd say is about 1/2 litre!), then instruct how much cream and sugar you want. So it goes like this; large, double-single or maybe Small, single-single. Easy peasy.
When you go past a Tim Horton's in the morning there is always a line, some times it's right out the door. There's a street in my hometown that has a shop one on each side or the road across from each other, as well as another location in a petrol (gas) station about 250 meters further down the road on the corner, ensuring Tim Hortons gets the traffic from all directions. Urban myths abound about how there is nicotine in Tim Horton's coffee, which is why it is so addictive. I think they have just made a good straight forward coffee, at prices people don't have to feel guilty about, which keeps them coming back every morning.
At Tim Horton's there is a very special time of year…. Rrrol up the Rim to Win!! When, after you finish your coffee you roll up the cup rim to see if you have won something. There're lots of prizes, coffees, doughnuts, and bigger prizes like bikes, BBQ's, and cars. It was a very happy day in my house when a BBQ was won, all of those years of coffee buying had finally paid off!
For those in England there are Tim Hortons to be found if you look hard enough. In London in the Spar on Haymarket Street  (see photo), if you work for BA there is one in the headquarters at Heathrow, in Ireland I have seen Tim Hortons in Spar petrol (gas) stations, and if you want to make your own at home, the Canada shop in Covent Garden, London sells canisters of their ground coffee.
The one thing I would love to see Tim Horton's do is improve on their effects on the environment, with all the throwaway cups they produce it is an area that needs work. Encouraging people to use their own cups, stop double cupping, use more environmentally friendly materials, as well using fair trade and organic suppliers.