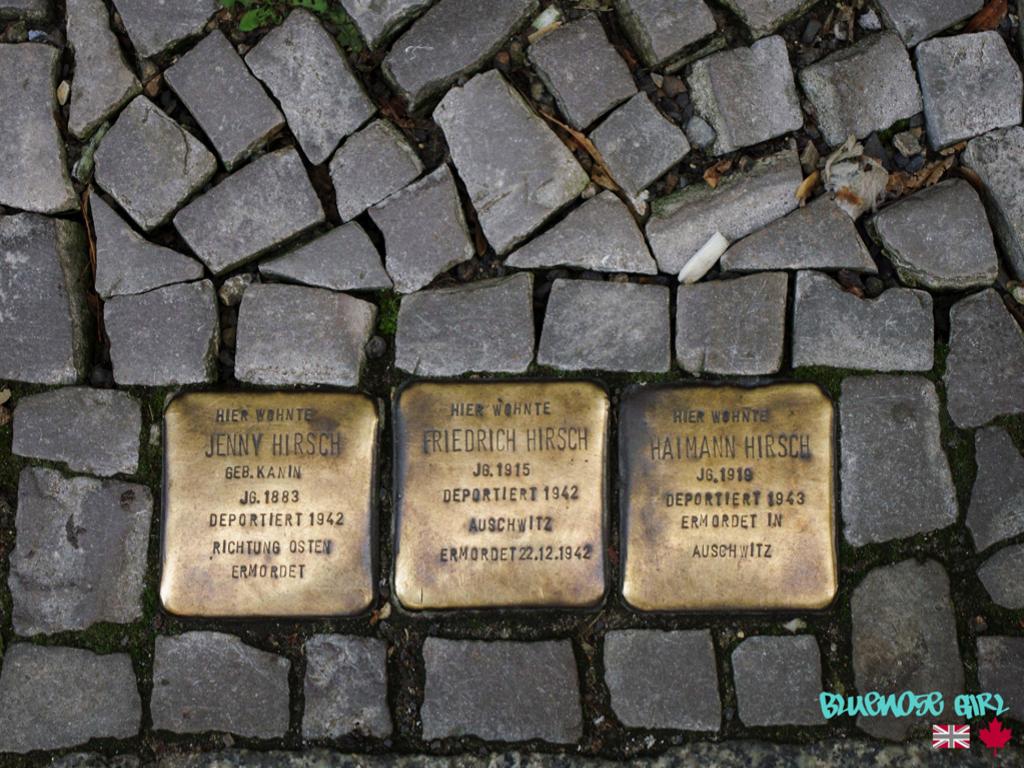 Wandering around Berlin with so much to take in and see one could be forgiven for not looking down. When on a walking tour of Berlin these stumbling stones, which are little plaques among the cobbles of the sidewalk, were pointed out to us.  Each 10cm square brass stone representing a victim of the Holocaust.  These stumbling stones are found outside the last place of residence of those named on them along with their date of birth, date of deportation where and they died.
They are the work of artist Guenther Demnig which started as an art project in the 90's.  Since the first blocks were laid, 30 000 have been laid in various cities across Germany.  The people whose names appear on the stumbling stones are researched and paid for (120EUR each) by local groups and individuals.  Demning then makes and installs the bricks with help from two apprentices. This kind of memorial is more personal, he says, because it commemorates where the terror began, likely with a Gestapo or SS raid on a victim's apartment.
There are critics of the Stumbling Stones project who object to having mini tombs outside their door and others who say it is disrespectful to those who's names are being trampled on a daily basis.  I think that it is a good way to remember that each of the 6 million people murdered during the Holocaust were people who had their lives were turned upside down and then were murdered.  There is something about seeing those little blocks in an ordinary neighbourhood that really brings that home more than a giant memorial does.  If I had a stumbling stone outside my front door I would take it as a reminder how lucky I was to have a warm home, food, rights and freedoms which we take for granted and to not have to fear for my life daily.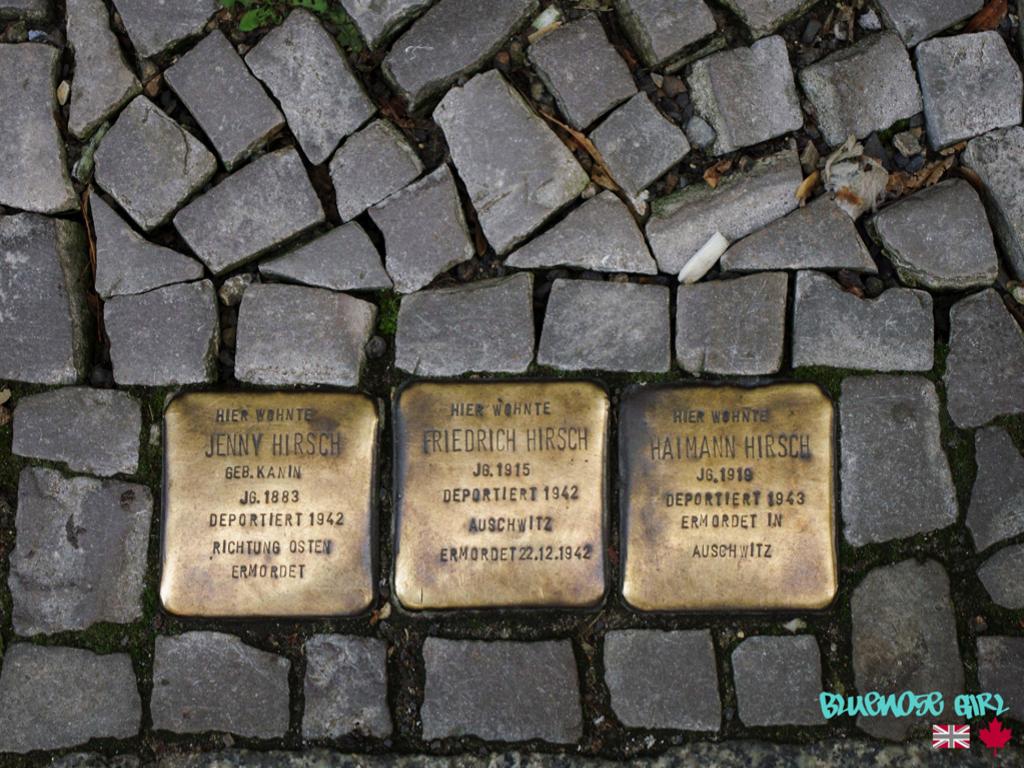 Next time you are in Germany (or Hungary, Czech Republic, Italy, The Netherlands, and Norway be sure to keep your eyes on the ground for a truly special memorial.