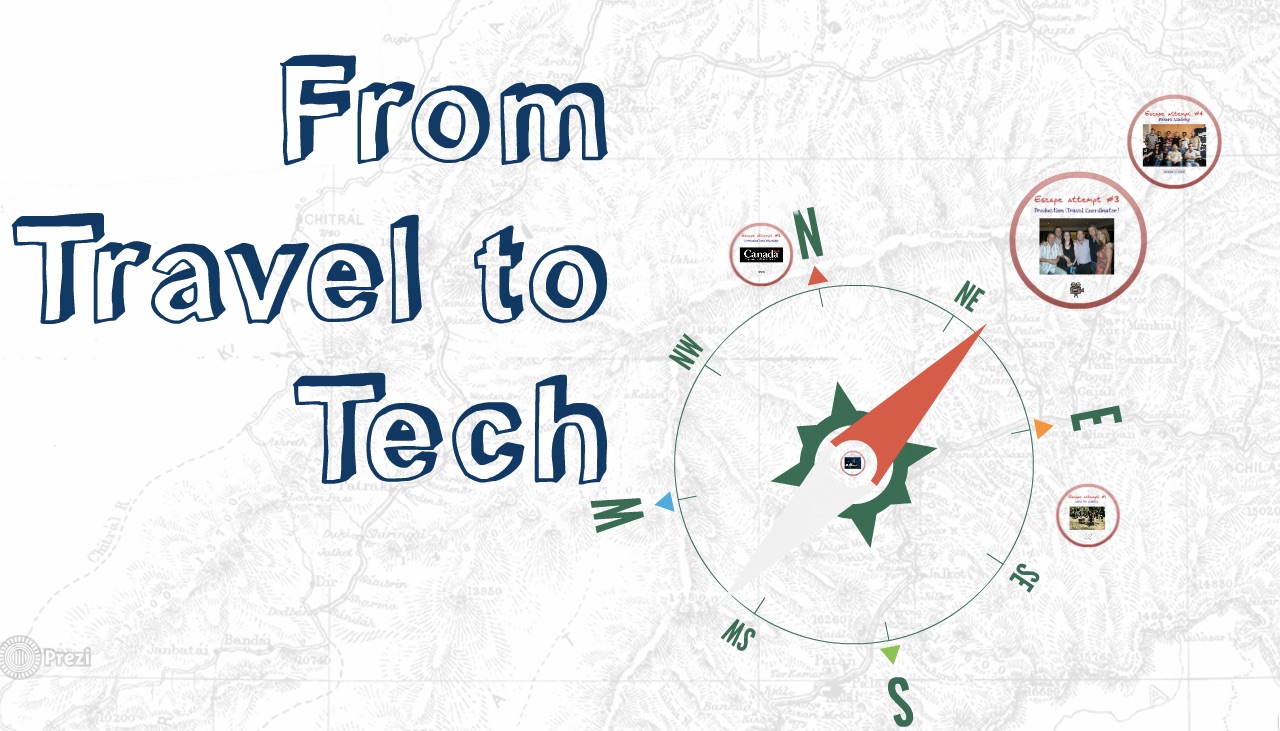 It's been 2 years since I started to learn how to code and became a Web Developer. When starting out I decided to give it 2 years then decide to continue down the full stack route or find another path. Two years has flown by and he time has come.
It was a pretty dramatic career change from travel to tech. For me it was all about timing, being in a position of being open to and being able to consider taking chances. A chance on a dramatic career change and a chance on Makers Academy a coding boot camp, as part of their first cohort.
That first day 2 years ago when I walked into Makers and met the 8 others who I would be spending the next 10 weeks with seems more like 10 years ago. I've learned a lot over the past 2 years about code, the tools used to write, test and deploy code, agile practices and I've had an insight to the types of jobs found in the IT world.
I've also met a lot of interesting people along the way. Many who have taken time to talk to me, teach me, advise me and impart their words of wisdom on me. To whom I'm thankful for taking their time to give me help and guidance. I've now formed opinions of my own backed by my experiences, some of which I'm sure I will change and adapt as I learn more.
For just over a year I have been part of a team at Sky who are probably one of the most random group of developers thrown together you could imagine. My colleagues are all somewhat younger than myself which I have found refreshing. They are passionate about the code they write and have a cando attitude with little of the cynicism that you find among those who've been in an industry for a long while.
However we are being broken up due to a decision to move our department north to help save money and find developers. Due to this move I'm being "redeployed" within Sky to another team. This coincides with having spent 2 years as a developer and feeling ready to make the decision I didn't feel I had the information to make 2 years ago.
I've decided to specialize. This is for 2 reasons. As a way to align my personal interests with my day job to make sure I enjoy my work and continue to look forward to my work day in the years to come. It's also because I'm the type of person who likes to know their S#@$t well rather than be a jack of all trades, master of none.
Over the past 2 years I've delved into backend, frontend, deployment/devops, support and Business Analyst work. I enjoy the backend for it's organized logic but it's the front end I really look forward to working with. I enjoy the psychology behind UX and I'm generally a visual person. Along side this I enjoy looking through analytics data and using this along with testing and statistics to shape different features.
Going forward I am going to focus on developing strong front end skills (HTML/CSS/Javascript) with learning as much as I can about UX, A/B testing and analytics. Focusing will allow me to hit expert level in these areas. There are a lot of interesting things happening client side which makes it a more rich, interesting place to be then it was just a few years ago.
The opportunity to do this will be dependant on my new team which is yet to be formed as I'm being moved onto a brand new and still secret project (very exciting). So only time will tell if I will be able to shape my career the way I would like in my day job. However I do know there will be an embedded UX person in each scrum which will give me the opportunity to learn more about UX.
So exciting changes are happening in a couple months and hopefully the next stage of my career will be as exciting and exhilarating as the first.