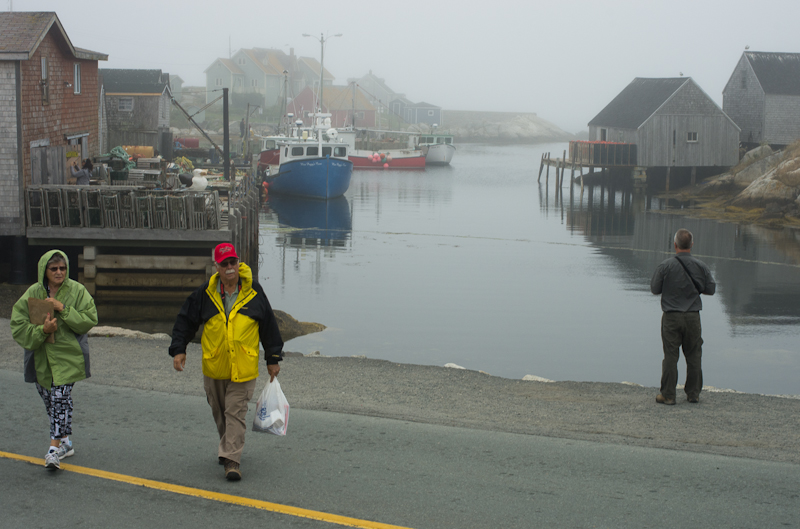 While planning a trip with 2 Canadian friends I've known since childhood it dawned on me that we were planning 2 different trips. Yes we we going to the same place (Tuscany, Italy), travelling there together from London but I was picturing the European version of going to Tuscany, renting a villa in the countryside spending days relaxing in the sun, maybe a walk or a visit to a nearby village for lunch, spending evening drinking wine and eating good Italian food sourced locally. While they were planning the Canadian version, tours, museums, sightseeing, multi-destination and travel by train. Like a Canadian who's travelled a long way to Europe and feels they must see things.
Here are some clues that you might be a slow traveller.
Do you live in a large city?
Since I grew up with my 2 friends in the same city I know it's I who's changed how and why I travel. I became aware of this change after living in London for about a year. I started craving quieter destinations where I would be closer to nature and move at a slower pace (preferably in the sun). It seemed that the fast paced life of London saw me looking for a way to unwind during my travels and get some fresh air. The opposite of what I looked for when living in a small city in Canada where that was my norm.
Are you tired of must see sights?
However the changes continued, this became clearer when my sister was in Europe for a year long sabbatical. We'd meet up but we had no interest in seeing "the top 10 sights". Churches, castles or other touristy must sees were of little interest unless they lined up with a particular passion or personal interest (design, photography, cats, engineering).
Have you travelled a lot already?
We've both travelled a lot over the years and now yearn for more unique (a ball in a real palace anyone) and more real experiences. Finding hidden treasures and local haunts to soak up the vibe of a city, town or village. Seemingly undiscovered ruins, rather than ruins crawling with 100's of other tourists.
Do tours make you break out in hives?
Tours aren't out of the question if they make my life easier and are small, less than 15 people. I took a tour in the Outback of Australia because it made logistics easier and financially was far cheaper than renting a car and gear ourselves.
Do you still love to travel?
I still love to travel, I love exploring but now it's on my own terms. I barely crack open a guide book anymore, I seek out local's recommendations usually limiting my sightseeing to one thing a day that I'm truly interested in.
Even slower travel
As I prepare to cycle across Canada this summer I feel another change in the air. I've taken up cycling and love spending time on bikes where I can take in the scenery and travel at a different pace. I have a feeling my future trips will be around great cycling destinations or will be bike touring trips where the bike is my transport and I carry my gear with me, including my accommodation in the form of a tent if I want total freedom.
Bike travel seems to be a great way to slow travel. I'm no longer interested in speeding by in a train or car, I want to be exposed to the sights, sounds and smells of a place. Rather than seeing as much as I can on a trip I want to slow down and see the details even more.