Now that I have my health back I've decided to really go for it and try to get fit too. However like a lot of people finding the time in a busy schedule for exercise was an issue for me. The solution, use my commute as a way to get fit. So I started cycling the 8 miles (13km) to and from work 3 times a week, building up to a full 5 days for when the weather improves. If you would like to read about what I've learned about winter cycling safety be sure to check out this post.
My journey to work on my bike takes about the same amount of time as my train journey, it saves me money on train fare and gym membership and it means I'm not tied to a train schedule (or train delays!). As I gain strength in my legs and confidence on the road I'm enjoying the journey more and more.
However I'm a bit concerned that doing the same sport all the time might not be the best idea as it means I'm always working the same muscles which can lead to injury. To help prevent this I've decided to try running on the weekends. However I'm not a big fan of running, one of the reasons is the boredom factor. So when Giff Gaff sent me a set of Philips headphones to review I thought I'd give running a go.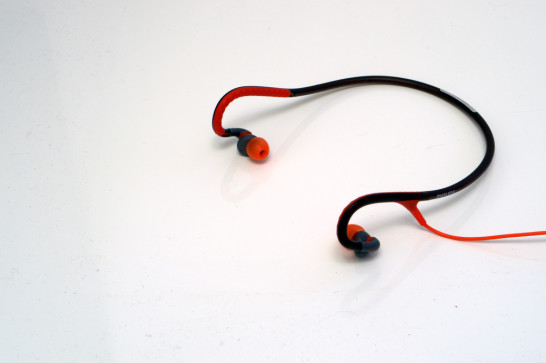 The Philips SHQ4200/10 headphones are sports headphones. The thing I like about them most is how feather light they are (only 546g), it's the first thing you notice when you take them out of the box.
The headphones are comfortable to wear, they have in ear buds and come with 3 different size buds. Selecting the right buds is key to a good experience. The right size ear bud gets you better sound and as my boyfriend (who has taken to borrowing the Philips headphones over his own sports headphones) has found is key to stopping sweat from getting in the way and affecting your sound quality - yuck. Which leads to another handy feature of these headphones, they are water/sweat resistant and washable.
The cord to the jack is shorter than your average headphones which I've seen others complain about it being too short. Neither myself or my boyfriend (who runs with his music player in hand and is 6ft tall) has found it to be a a real problem. My boyfriend said another couple of inches would be better as occasionally he feels movement of the headphones. If you use an armband the shorter wire length is a bonus. There's also a clip to you can use to secure the wire to your clothes to stop it swinging around.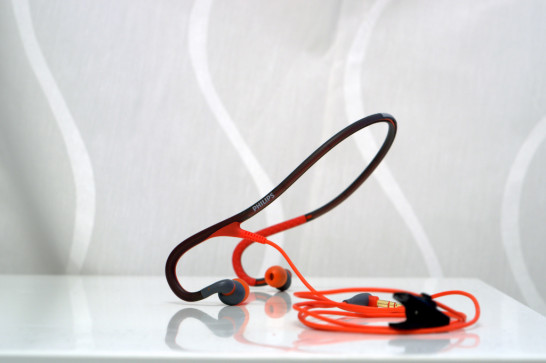 Lastly an important feature of headphones, the sound. It's good, clear with good base everything from classical music to Great Big Sea to George Ezra to Dizzie Rascle sounds great. The Philips headphones are also good at blocking out external noise so one has to be careful when running in busy areas with traffic. For the price category they're in (£19 to £25) they're worth the money.
I'm definitely finding the right music does make a difference to my motivation and I enjoy running more for it (be sure to leave me your recommondations in the comments). Along with these new headphones I have my new Fitbit activity tracker which for me is a great tool for reminding me to drink enough water and showing me how much sleep I'm really getting each night (not as much as I thought!). I'm learning this fitness thing is a slippery slope indeed.