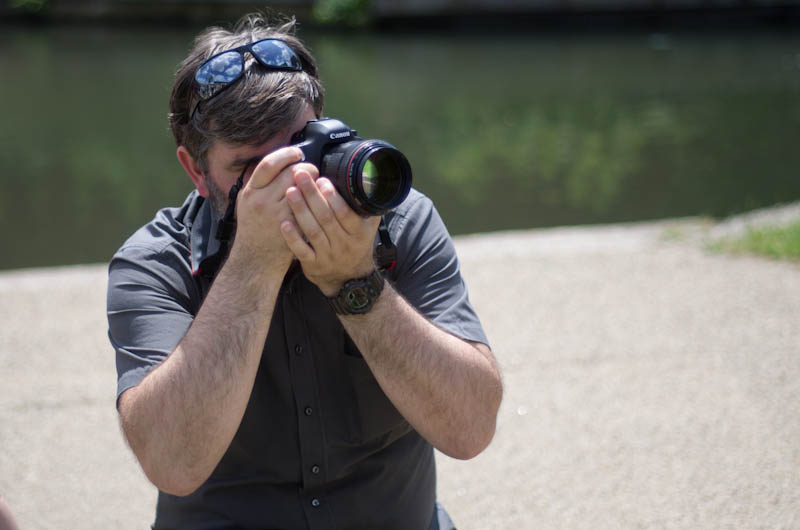 Over the past 18 months my camera(s) have been a bit neglected, between being busy changing careers and being pretty unwell I haven't had much chance to get out shooting.  Which is a real shame because I believe using your camera and taking pictures everyday is the fastest way to improve your photography.  Having your hands on your camera regularly after a while makes it become an extension of you, you can stop trying to remember where this button is and that setting is because you have used it so much your muscle memory just kicks in and lets you get on with the craft of capturing great images.
When I was invited to a Photography Workshop by Simply Health as part of their Healthy Smile  campaign I jumped at the chance. I have my health back, it's summer and the weather is great so I broke out my Pentax K-5 dusted off my gear and headed out on a sunny Saturday morning.  Our photography coach was award winning photographer Paul Hames, he started the day off with some photography basics (shutter speed, aperture and ISO)  then we moved outside to give it a go.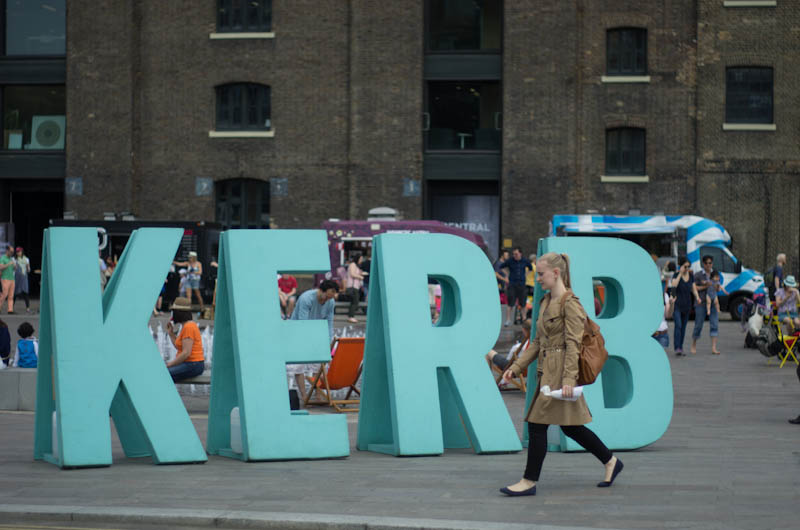 Our shoot location for the day was KERB.  A street food market I have been meaning to get to for ages since reading about it in my research when looking to start Bluenose Coffee.  Every Tuesday to Friday and the 3rd Saturday of the month KERB sets up shop behind Kings Cross at Granary Square.  Wow what a difference a few years makes in London.  Last time I walked through this area it was a wasteland.   Now it is a lovely square with a fountain, tables and chairs scattered around and seating along the canal.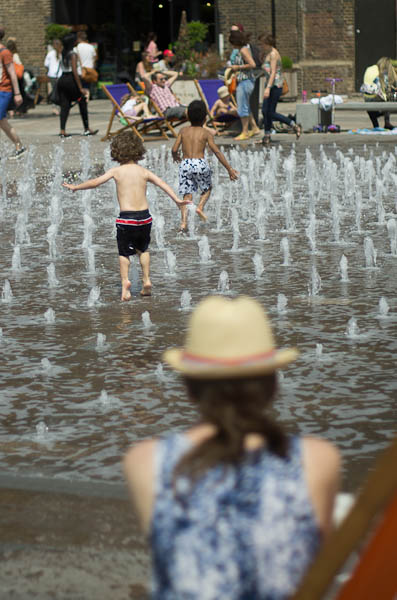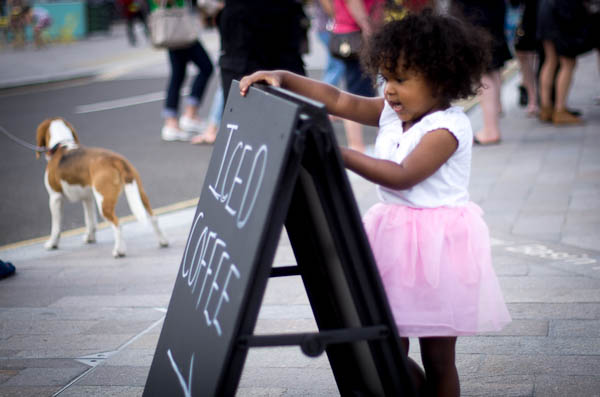 KERB had a good selection on offer from cakes, noodles and burgers to Korean burritos and Katsu.  I had a little of everything toffee coated doughnuts, coffee from Noble Espresso and a Korean burrito from Kimchinary.  A bit of an odd mix but I wanted to try as much as I could as it all looked amazing, and it was as good as it looked, freshly made and tasty.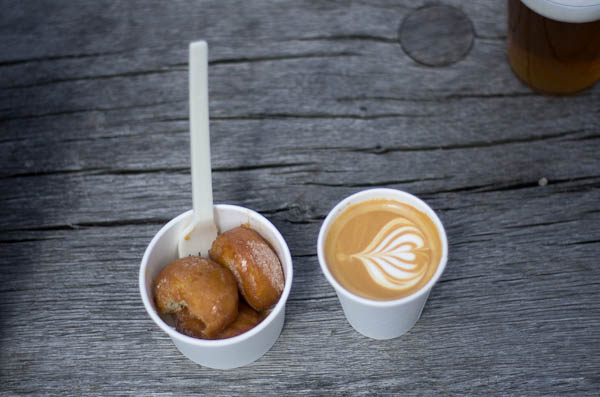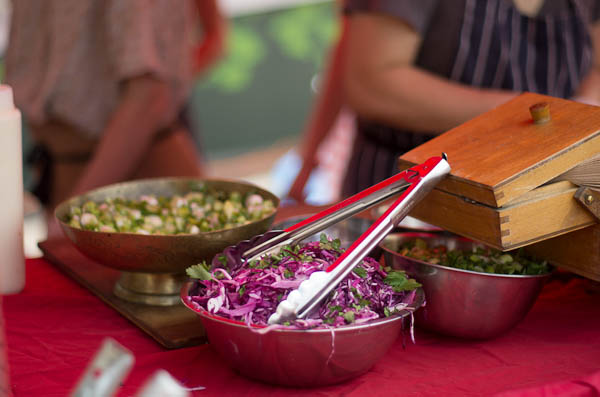 But before hitting the food we were told how to make the most of lighting when it is harsh, as we were shooting in some of the most harsh light of all in full sun at midday.  Paul also gave us tricks on how to get a good smile from you subject and put us to work practicing. Some of my favourite tips:
Don't say smile. This is the worst thing you can say. It will produce a false smile and is unimaginative.

Make sure you're smiling and projecting positively yourself. It's infectious

Use icebreakers to bring out a smile. Something as simple as – "Brad Pitt or George Clooney or Justin Bieber?" will do the trick.
We were then sent off in pairs to practice. My pair was the lovely Kat who writes the beauty blog Tales of a Pale Face, be sure to check it out!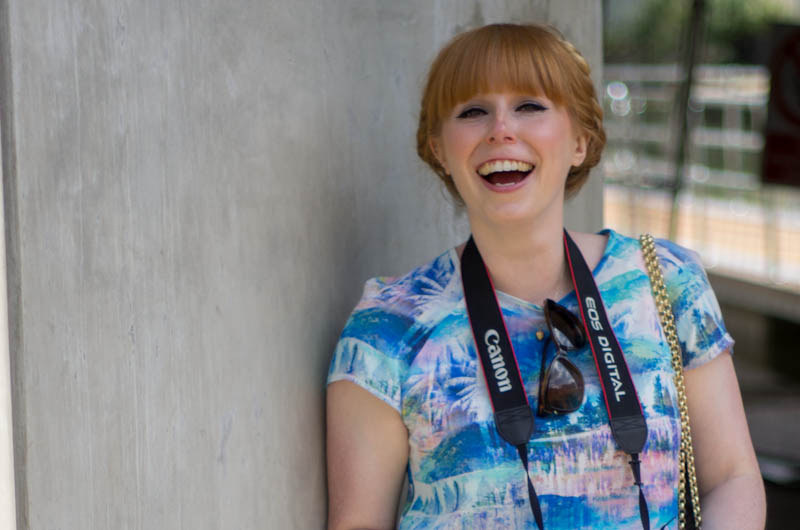 After we got back to our base Paul gave us more advise to us budding photographers.
On achieving technical perfection – "Perfectionists are not happy people are they? … Be flexible. Make it real."

Salvage a shot that's not sharp by making it B&W and add blur to make it more emotive.

Fill the frame!

Don't just take one shot, take two or three (the benefits of cheap digital memory).

When taking a portrait concentrate on getting the person's eyes in focus.
All sound advice.  Be sure to check out Paul's workshops on his site if you think you could use a little photography coaching.  He is fantastic great at avoiding jargon and encouraging you to do your own thing rather than always following the rules.
After they day out with my camera I realised how much I've missed it and I'm going to make sure that in between learning to code I will be making time for photography in my life on a regular basis.