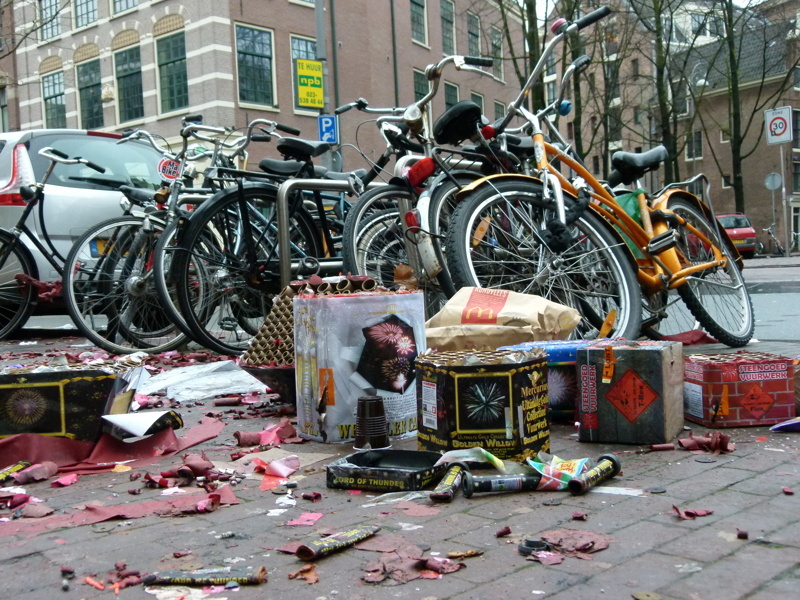 Seeing the year out, and in, with a Bang!
Amsterdam woke with a bang New Year's Eve. Firecrackers started going off at about 9am and went all day, building to a crescendo which lasted well over an hour past midnight.  It was chaotic, crazy and heaven help you if you have ever lived in a war-torn country as you would have your stress levels sent sky-high with all the popping, exploding, flares and everything. Apparently if it explodes it's fair game in Amsterdam NYE.
I'm not sure that words could do justice to what New Years Eve is like in Amsterdam so I have included below 2 minute video of some short clips I took.  These videos were taken from about 11:30pm until about 2am.  During the first clip you will see a firework hit the camera, the second clip is after midnight, hence the champagne on the lens, and finally the last parts are in the Red Light District well after 1am.  The crowds were friendly and calm considering that explosives are going off all over.  Please excuse the shaky camera as I was having to keep an eye out for firecrackers!
New Year's Eve 2012 – Amsterdam