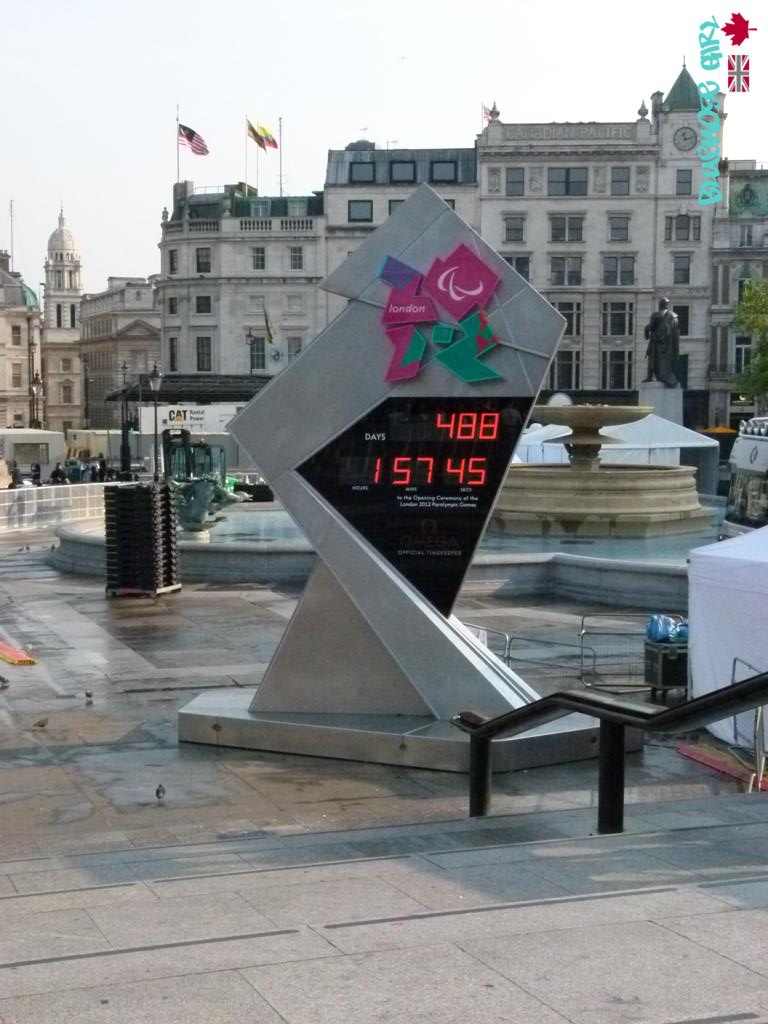 The London Olympics are almost here, and in East London there is no ignoring it, the signs are everywhere (literally) as well there is a constant buzz in the air from helicopters flying over the Olympic Park and Village, Victoria Park is ready for those who want to join in but don't have event tickets, and there is the army of Olympic employees everywhere in their red and purple shirts.
However if you would like to take some time out from the Olympics in London here is part two of Olympic Alternatives.
Gig Time – Live Music
London's live music scene is alive and kicking.  Check the listings in Time Out and Ticketmaster to see what is coming up.  You can the next big thing at small bars and pubs (like the Dublin Castle in Camden where Madness, Coldplay, Blur, Amy Winehouse all played in their early days), or check out Hammersmith Apollo, Brixton Academy or Shepherd's Bush Empire which are great size spaces for gigs of more well-known names.
Shop – Broadway Market and Picnic in London Fields Park
Broadway Market in Hackney is a Saturday street market.  The majority of the stalls sell food, which will tempt you at every turn, along with the fare on offer in the great cafes, and pubs which line the street.  As you wander the market, gather food for a picnic and take it to London Fields Park which is at the end of the market, or take your finds to nearby Victoria Park and make the most of London's great parks like the locals do when the sun is shinning.  It is not a market that will overwhelm you with it's size and 90% of those who go to the market are locals, so it is an all around enjoyable market experience.
Under the Stars – Open Air Theatre – Regents Park
This theatre company is located in the beautiful Regent's Park where they hold plays outside during the summer.  The 2 plays being performed during the summer 2012 season are Ragtime and A Midsummer Night's Dream.  Both plays have matinée and evening performances.  If you show up early there is a BBQ or picnic on offer which you can enjoyed in the beautifully landscaped grounds, or perhaps just a summery drink such as Pimm's, an English classic from the bar will do.
Catch a Show – London's West End
The theater companies are concerned the crowds descending on London for the Olympics will chase away theatre goers.  This could be a chance to bag a deal.  Sign up for updates with the show/theater of your choice, or try the TKTS ½ price ticket booth in Leicester Square on in the morning to see what is on sale that day.
Bargain – Curry on Brick Lane
Brick Lane, in East London, is just a short way away from the Olympic Village, but a world away from anything to do with sport.  Brick Lane is known as the Curry Capital of the UK, and there is plenty of choice of restaurants.
Your best bet is to walk up Brick Lane to check out your options, as you walk the various restaurants will try and lure you in with deals, discounts, rounds of drinks and boasts of award for best curry.  Pick one that has a good number of people inside alreadyor go earlier in the day when the restaurants are keen to get people into the restaurant at the start of the evening and bargain away (never take the first offer!).
Brick Lane is sure to give you a meal you won't forget.  If you still have room after, or want to pick up something for breakfast stop at the 24H Beagle shop for the best bagels in London, 20p each!
Culture – London 2012 Festival
Finally there is the London 2012 Festival, 314 events and counting from 21st June to the 9th September.  It is technically part of the Olympics, the Cultural Olympiad to be exact.  Whether you love dance, music, theatre, fashion, food, art or film, you'll find something you can get involved in.  There are comedy events, events for book lovers, and events just for kids and families.  There are even some free events over the course of the Festival.
As you can see there are many things to see and do in London which don't have anything to do with sport. As well as the above, there are all the museums, galleries, opera and ballet which London has on offer.  The trouble will be deciding what to choose.