Jurmala, Seaside the Latvian Way.
Not far from Riga is the coastal city of Jurmala, it's 25km or a short 30 minute train ride away.  The city of Jūrmala actually consists of a string of small resorts, including Majori which I visited on my trip to Riga a couple of weeks ago.
It was a fascinating place, full of beautiful buildings of all different styles. Some very modern like the photo to the left.  As well as the many wooden buildings Jurmala is known for. They were built during the 19th century and the start of the 20th century.  Some beautiful restored and some barely standing.  All next to one another.  It was amazing to see all the styles side by side.  I couldn't stop taking photos.  Here are a few of my favourites.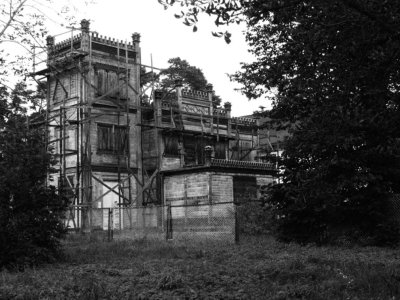 One of the old style wooden houses from the 19th century that the area is known for.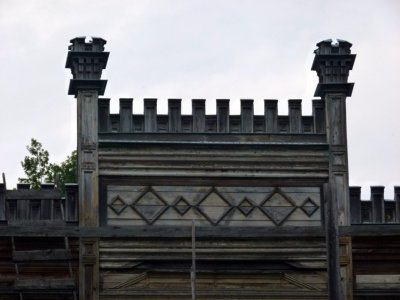 The detail.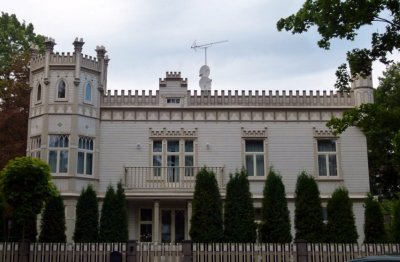 I suspect this is what the above house would look like restored.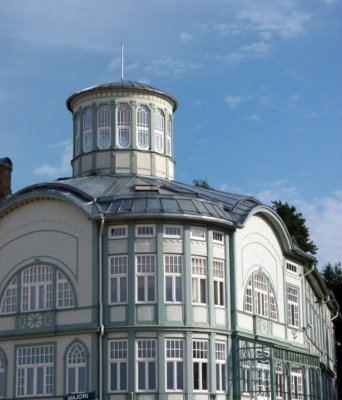 Ocean views for this building.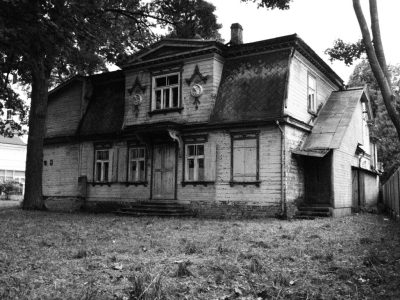 Another unusual house, I would love to know the story in the details of the 2 heads, a man and woman, looking accross teh window at each other, see the next photo for a close up.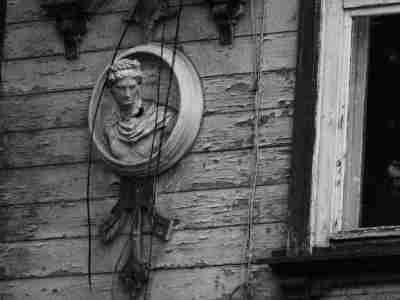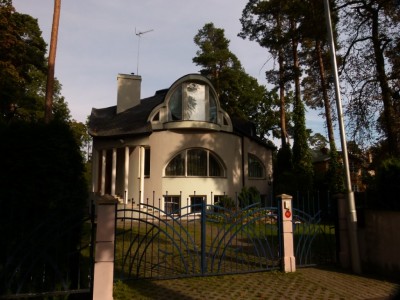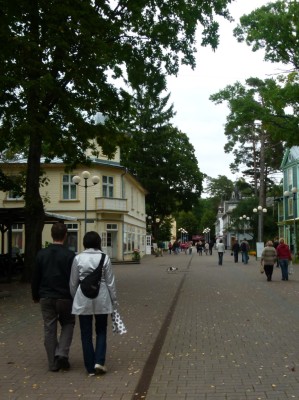 The pedestrian street with shops and restaurants.