Happy Canada Day! I am spent my day in Trafalgar Square with my fellow Canadians in London, and the good weather streak continues for the 4th year in a row that I have been here.  It has become my tradition here in London to take the day off and head down to Trafalgar Square, sing O'Canada and head home after a day of Canadiana.
This year Blue Rodeo was the headline act and they put on a great show with many in the crowd who knew their classics.  I'll post more photos tomorrow but for now I'll leave you with this one.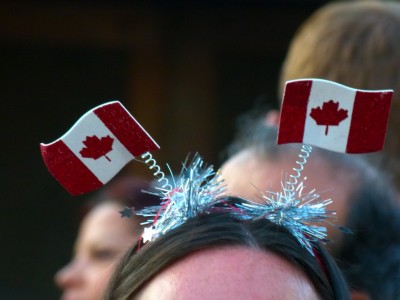 Happy Canada Day! Would love to hear how you spent your Canada Day, at home or abroad in the comments below.
[button link="http://eepurl.com/dmd1g" type="icon" icon="mail"]  Sign up here for weekly updates from Bluenose Girl.[/button]