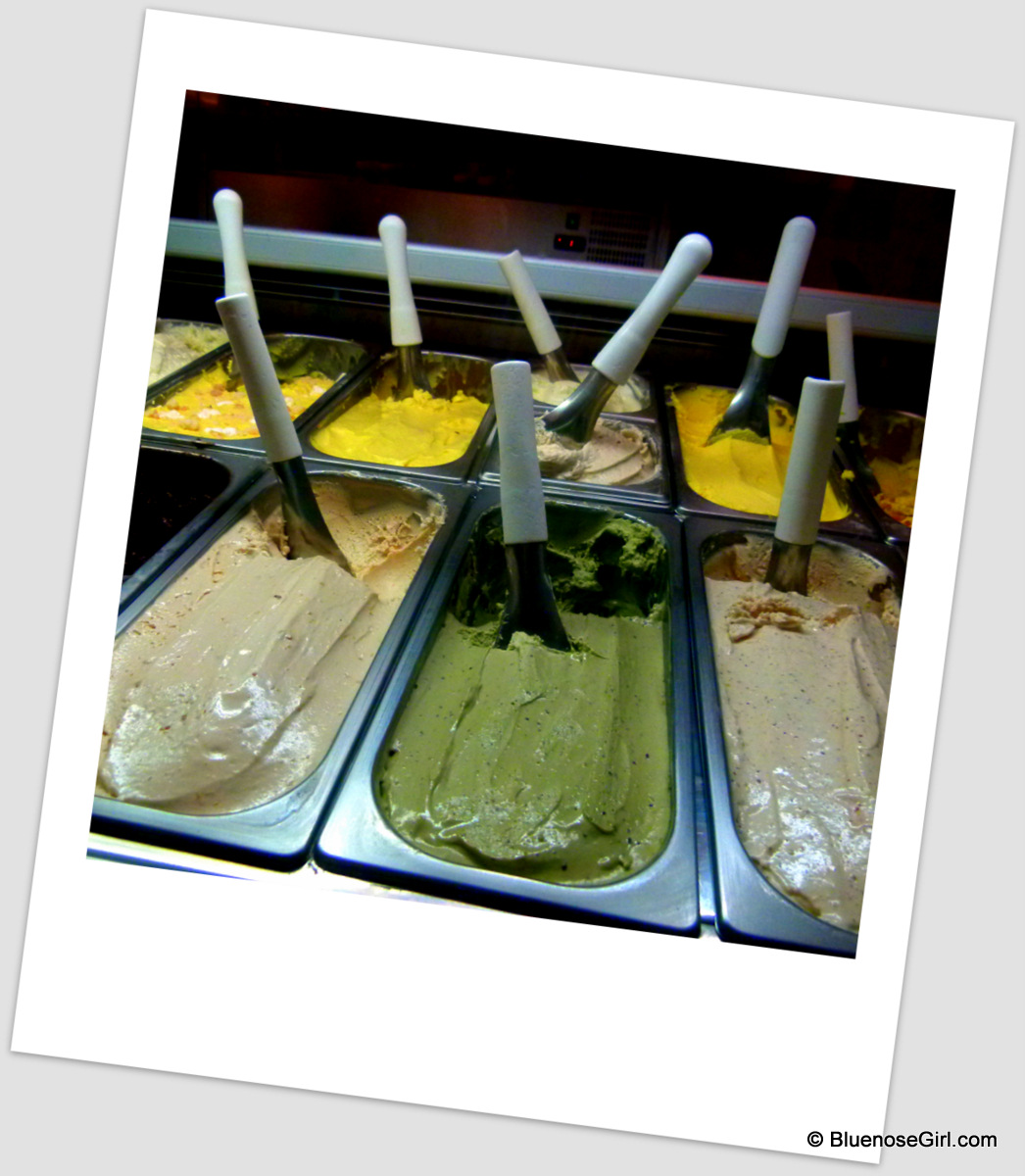 Gelato is just the Italian word for ice cream right?  Not quite!  While they have many similarities they are different, gelato doesn't taste better because you are travelling and have the Italian sun on your face.  Unlike ice cream gelato is not served completely frozen which means a heightened taste experience for you taste buds.  Gelato also has a lower percentage of fat content, and is churned at a slower speed which means less air and more density, all of this is behind the reason that gelato is richer and more flavorful than ice cream.
After spending a week in Italy some properly hot weather finally arrived while I was in Rome.  Lucky for me when in Umbria I met Elyse.  She's a food and travel blogger for Foodie International and she gave me the name and location of one of the best Gelatories in Rome as well as strict instructions to try the lemon pie flavour.  Being that she knows her stuff I listened, and I'm glad I did.
After visiting Vatican City under a scorching hot midday sun and finding ourselves not too far from this must visit Gelateria, N and I crossed over the Tiber and followed our maps until we found the charming Via di San Simone.  It's a small street lined with shops full of irresistible clothes, art, and antiques which slowed our pace just a little.  We eventually came across the courtyard off Via do San Simone where tucked away is the Gelateria del Teatro.
This is a gelateria that takes its gelato seriously, using only fresh natural ingredients and lots of imagination. You will find some not so typical flavours here like white chocolate and basil, sage and raspberry, as well as cinnamon. But don't worry if you like your more traditional flavours there were plenty of those too, dark chocolate, milk chocolate, mint chocolate, lemon, strawberry and vanilla.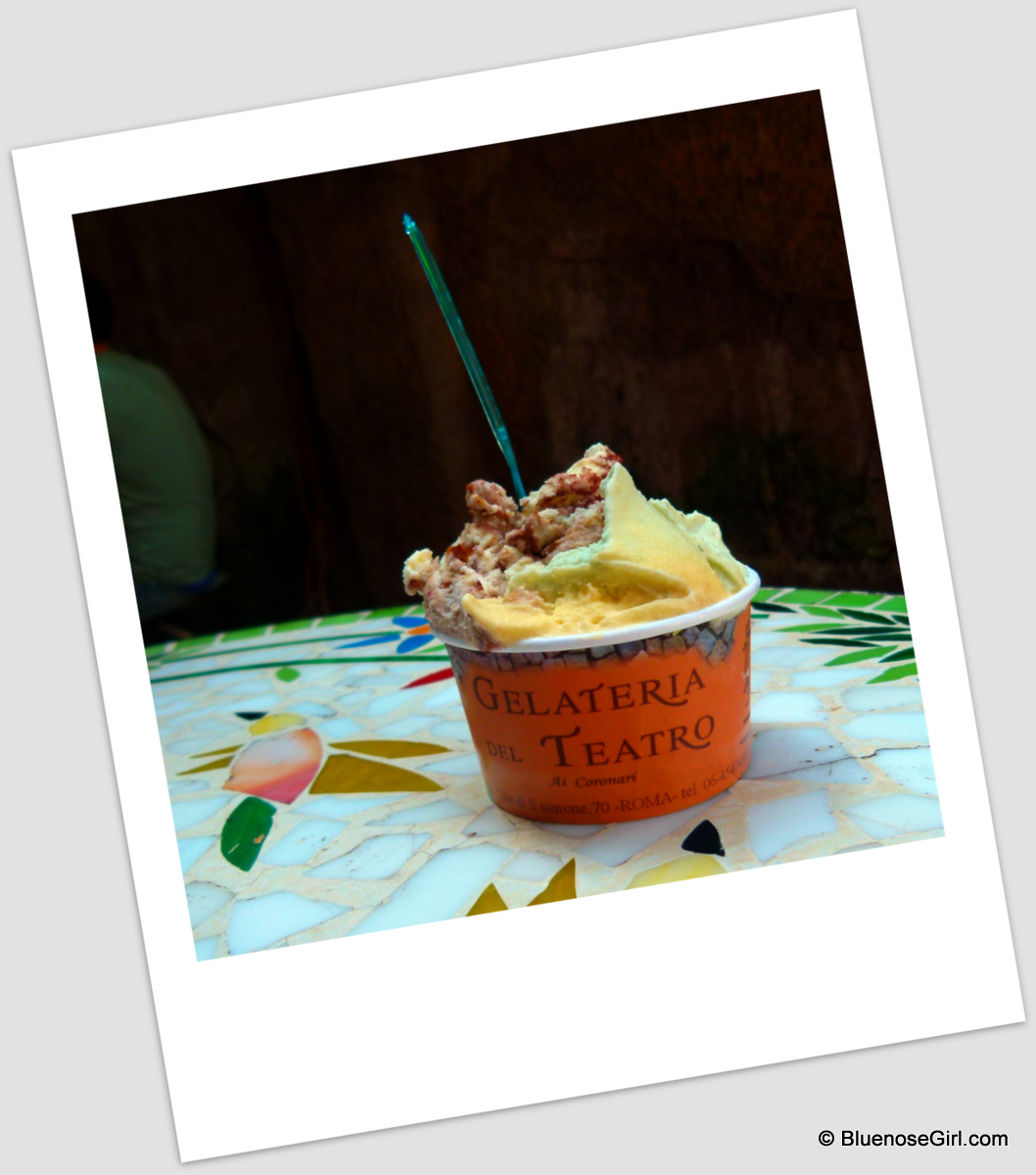 I had to try the white chocolate and basil, which is unusual but works with just a hint of basil breaking up the sweetness of the white chocolate – stunning.  As well I had tiramisu, sticky and gooey like one would expect.  Then it was time for the grand finale – lemon pie gelato! And it is to die for, seriously.  I will now never be able to visit Rome without going back to Gelateria del Teatro for lemon pie gelato.  Elyse has cemented herself as top foodie blogger in my mind with this recommendation!
If you find yourself in Rome, take a break from the crowds and recharge and treat yourself to a stunning gelato on Via di San Simone.  Gelateria del Teatro is just around the corner from Piazza Navona but a world away in its little quiet courtyard away from the crowds of Rome.
As you leave be sure to stop by the water fountain on the wall to the left, eating gelato in the sun can be messy.