Being that I am a cat lover when I heard about the cat shelter on a canal boat in Amsterdam I had to stop by and see it for myself.  The Cat Boat started in 1966 when Henriette van Weelde found a mother and her kittens under a tree and she took them in.  Soon more joined this first family and before she knew it she had had a canal house bursting at the seems with cats, and had become known as "the cat lady".  When she ran out of space in her home she decided the best solution was to buy them their own home, in the form of a canal boat.  The first boat was a sailing barge bought in 1968 striped and set up to be a proper shelter for the cats.  Then along came the first volunteers.  By 1971 a second boat had to be purchased as there were even more cats.  After 10 years the first boat was retired and replaced by the houseboat used today, which was fitted out to house the cat shelter by a boat yard with a refit in 2001 to bring it up to modern standards.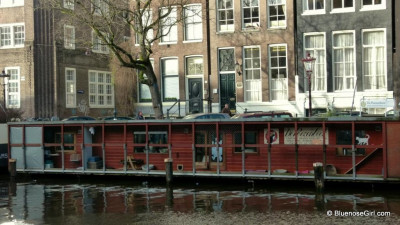 Over the years word of the Cat Boat got out and people started to come by looking to adopt a cat, as well as tourists who would stop by to see this most unusual cat shelter.  When I stopped in there was a mix of people there, myself a tourist, someone looking to adopt, and another looking to volunteer.  The staff all patiently answered all the questions we had and let everyone take a look around.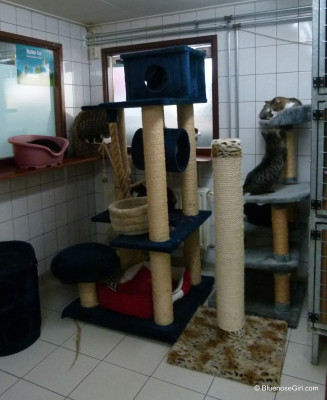 The main room houses 12 permanent resident cats. I didn't realize there were quite that many until it was feeding time and they all came out of their nooks and crannies.  The cats kept in the cages are up for adoption, and there is a separate section on the boat for the new found kitties where they are kept quarantined until they are ready for adoption.  The Cat Boat is a very comfortable cosy home for the cats, they even have cat flaps which lead out onto the outside deck.
The shelter is a charity, it receives no funding and relies completely on donations.  You can make a donation on-line on their  website, or in person if you stop by the shelter in Amsterdam.  The Cat Boat is a wonderful sanctuary, they are doing great work which is obvious by the very happy kitties you will find on-board the cat boat.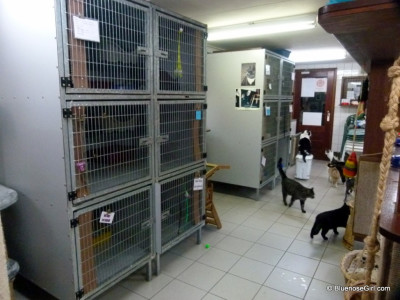 This resident cat had the most amazing blue eyes, but she would not look at the camera while sitting still so that I could get a photo of them. Good thing she wasn't up for adoption (and that EasyJet don't take pets) or she would have been brought back to London with me.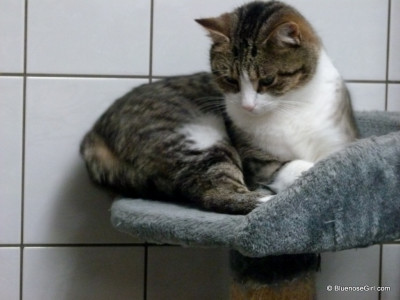 [![Enhanced by Zemanta](http://img.zemanta.com/zemified_a.png?x-id=f14fd8da-4f42-46aa-894a-5bd728af0965)](http://www.zemanta.com/ "Enhanced by Zemanta")