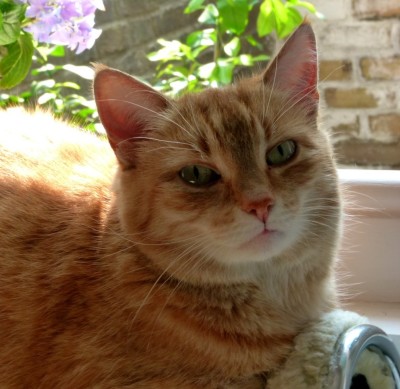 Bringing you pet with you when you move to England is about to become a lot easier and quicker as of January 2012. The new procedures are a huge improvement over the old procedure which meant having to getting blood work done and waiting 6 months, before that there was a 6 month stressful, very expensive, quarantine that was required upon arrival in the UK.
Below is a run down of the new steps you need to prepare your cat or dog.  It's always best to keep up to date by checking the DEFRA website for any changes.
Have your pet Microchipped.  If already Micro chipped make sure it can be read by an ISO (International Standards Organization) compatible scanner.

Have your pet vaccinated for Rabies.  If the vaccination is in two parts the 21 day wait (below) will be from the date of the second vaccination.

Have your vet fill out the official third country veterinary certificate.

Wait 21 days.

Tapeworm treatment.  Tapeworm treatment is expected to be required, but the tic treatment will not be required under the new rules.  The treatment must be given not more than 48 hours before the flight, but not less than 24 hours.
During the 21 days you book your pet's ticket (they will have to travel as cargo, you do not have to be on the same flight) can make sure you have the correct pet carrier for your pet's plane ride (as per the airline's rules). DEFRA requires the carrier to be large enough to allow your pet to stand in a natural position, turn around and lie down.  It must be with an approved carrier.  Here you can find the list of approved routes and carriers for across Canada.
It is a stressful event putting your pet on a plane, for both you and the animal, but as stressful as it is don't give them any sedatives because at altitude they are very dangerous for you pet.  In the end you know your pet best and making the decision to bring them should be made in their best interests.
I was 18 months without Tweasel (I had finding a flatshare I could have with a cat) and missed her a lot.  I was finally lucky enough to end up in a flat that I could have her join me.  I knew that she wasn't a timid cat, and though she wouldn't like the plane ride, I was sure she could handle the stress.  Tweasel was on the direct red eye flight from Halifax, I didn't sleep much that night as she travelled from Canada to England, and the wait for the call that I could pick her up from Heathrow was excruciating.  It think possibly I was more stressed than she was.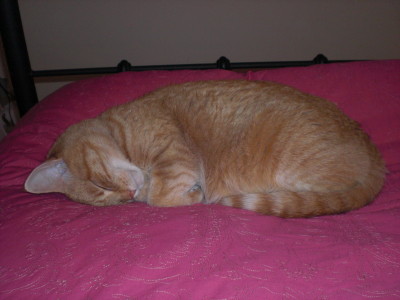 Tweasel Recovering from Jet-lag after arriving in England.