Bath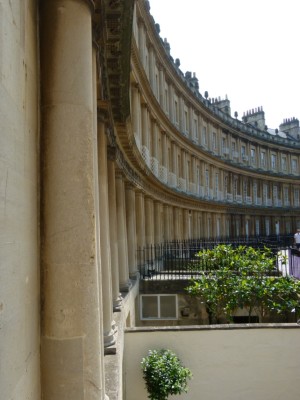 Years ago on my first trip to England I got off the plane at Gatwick and headed straight to Bath.  So Bath and the journey to get there are what made up my very first impressions of England.  The memory of these first impressions is still very clear in my mind, as if it happened yesterday.  I have since been back Bath a couple of times, including a visit in July when my friend Shannon was visiting from Canada.
Bath is a lovely town in Somerset, well known by those who read Jane Austin's books, she lived in Bath at one point in her life and it is mentioned in her books, including being the setting of 2 of them.
The Bath stone is what gives the city it's distictive look as most of the buildings are built with it.  It is a warm coulored stone and so the effect is charming and gives Bath it's distinct look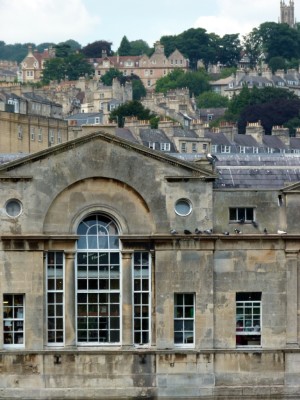 During our visit Shannon and I took a tour of the Roman Bath Spa. It is a fascinating building with an amazing complex history going back over 2000 years. It is brought alive by exhibitions, videos, tours and live costumed Roman characters.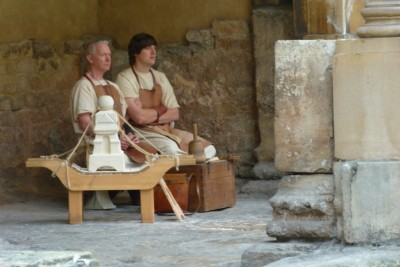 We made it a day trip, however when it was time to catch our train back to London I couldn't help but wish we had long enough to go to the new Bath Spa for a little pampering.  I'll have to go back soon to give it a try.

[button link="http://eepurl.com/dmd1g" type="icon" icon="mail"] Sign up here for weekly updates from Bluenose Girl.[/button]