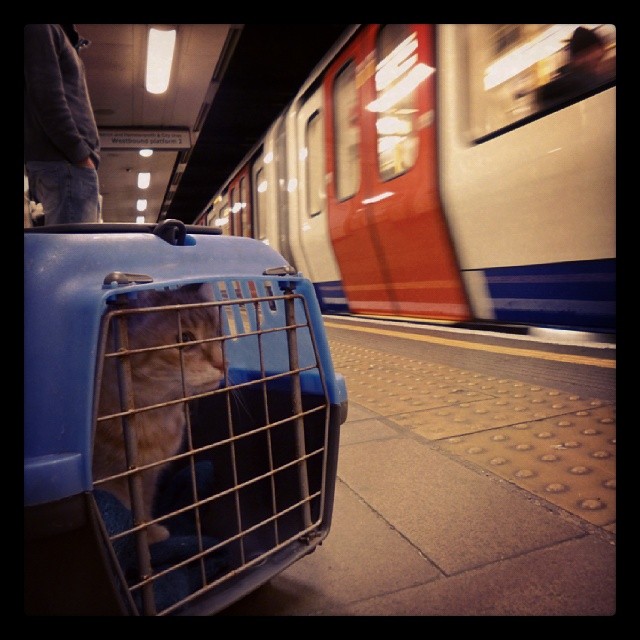 So it's been a while since I've posted, life has been pretty busy leaving me with little time or energy to write a coherent post.  Everything from work, moving, travel and an operation has been thrown into the works.
New Job
Getting settled and up to speed at Sky has been my number one priority and there's a lot to take in and learn about the tech stack and many apps I work on.   As well as a list a mile long of things I want to learn and improve knowledge on.
Flat Hunt
Due to my new job at Sky I needed to relocate. Living in East London and working in the deepest darkest depths of West London and spending 1.5 hours commuting each way to and from work isn't how I like spending my time or energy. After the Christmas holidays an all-consuming flat hunt ensued (finding a flat in London is pretty intense).  This included weekend recces to unfamiliar parts of SW London, scanning listings and finally going to viewings.  My boyfriend and I found a flat that we were both happy with and as an added bonus gave us a spare room for guests.
Travel
Next I managed to squeeze one last weekend in with my sister before she left Europe and her year-long sabbatical ended putting her back in Vancouver over 7000km and eight time zones away from London. Nathan and I headed to Wroclaw where she and Peter were based for 10 months.  Poland in February, will Nathan and I ever get to go on a beach holiday together?!  We lucked out weather wise and it was sunny and warm, in fact warmer than London was that weekend. It was my second trip to see her in Wroclaw so it was a pretty chilled out time just hanging out. I'll be sure to do a quick Wroclaw post in the next little while.
Moving Across London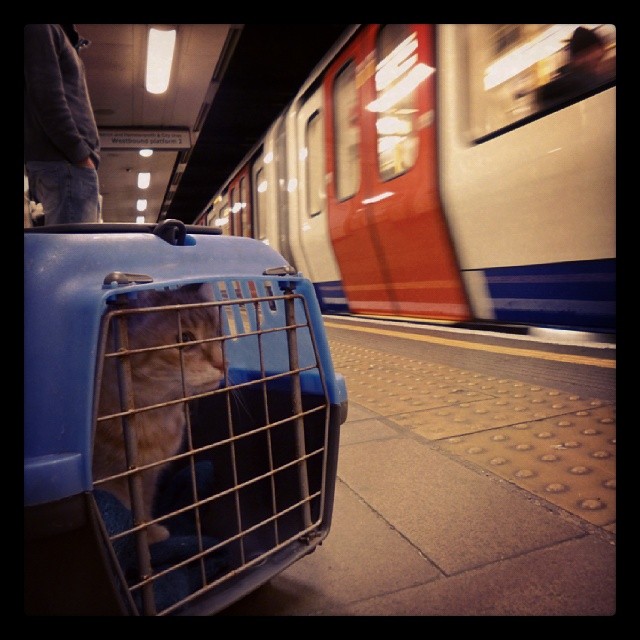 Once back to London getting ready for the move shifted into high gear and before we knew it we were SW Londoners.  This part of London like all the others I've lived in (Notting Hill, Camden and Bow), is completely different.  I look forward to exploring the area and finding new favourite places (already found a great Thai place).  After a week in the new flat we had our first guests when Nathan's parents came to stay for a couple of days making good use of the guest room and giving us a break from unpacking.
Operation!
During all of this I've been going to the doctors getting scans and discussing the best course of action to sort out what has been making me feel unwell on and off over the past year and a half.  In the end surgery was the best option to sorting out the problem and get my health back on track.  However this wasn't minor surgery, it required removing a section of my intestines, and would mean about 3 to 4 weeks recovery time away from work.  Not ideal when one has been in a job less for 2 months.
At the end of February I got notified the surgery date, the 24th March.  On the 6th of March I had a call asking if I could come in on the 10th March for the surgery instead.  I've heard of surgery getting delayed but moved up, that's a new one!  The other option was to go back on the waiting list… and delay for another month or so.  I opted for sooner rather than later and found myself at the hospital 7am on the following Monday.
Surgery day was long especially for Nathan who was there with me at the 7am check-in and waited around all day until I woke up in recovery at about 7pm (I ended up with an afternoon surgery slot).  It was very scary but a fascinating experience at the same time.  Recovery didn't go as I imagined, it turns out I don't take to morphine or heavy-duty pain killers well and by day 3 was only taking paracetamol. Strangely after this surgery you are expected to start eating the next day.  I didn't have much of an appetite and hospital food doesn't make you want to eat so much so I put off eating for a bit longer.  After a week in hospital I was given the ok to go home.
Being home was great, my own bed, my cute kitty, food I like when I wanted it and clean hair (thanks to the help of Nathan).  However I was frustrated with the progress I was making, still uncomfortable and finding moving very difficult. After a week at home I had a spike in temperature and some redness around my bandages. I decided to listen to my gut (excuse the pun) and opted to go to ER.  It turned out my wound was infected which is common with bowel surgery.  Luckily it was superficial, but it meant another week in hospital for a course of antibiotics.  Once the infection started clearing I started making real improvements.
Recovery
I am happy to say that after another week at home I felt well enough to attempt a half day at work to test the waters.  It was very tiring but I was so happy to be back in the real world again.  I have a lot of catching up to do and after a month of not coding I feel like I have taken a step backwards.  The good news is the surgery was a success and I can eat well without pain. Once I gain my strength and some weight back I look forward to having a great summer.
Thank you all for bearing with me while I got sorted, I look forward to getting things back to normal here.