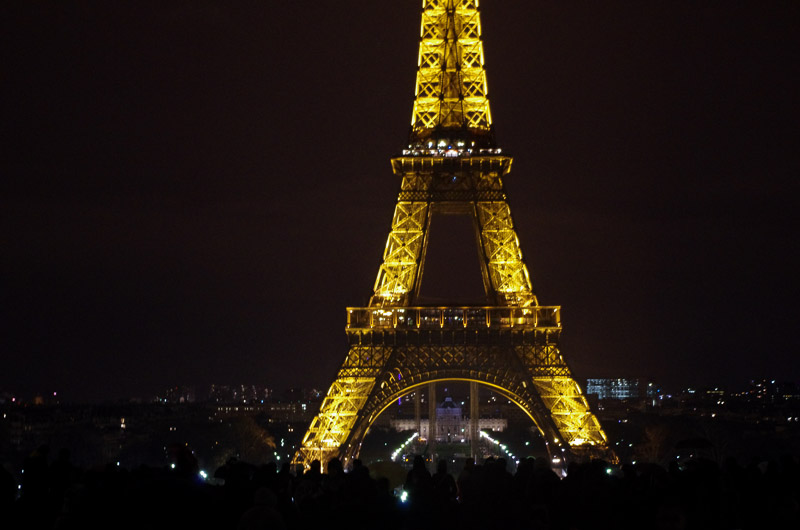 Part of the fun of travel is the anticipation.  Anticipation of great food, sites, icons and adventure to be experienced along the way.   Some trips I've been on I haven't had any or have had very low expectations. It's those trips that I'm usually pleasantly surprised.  Some trips there are huge expectations, hard to live up to in fact.  These trips are usually the ones that fall a bit flat.  I always enjoy travelling and exploring but that flat feeling when it isn't going quite right is frustrating.
My recent trip to Paris for NYE is an example of a trip which felt flat.  NYE the previous year in Amsterdam was such fun Nathan and I decided to travel again this year.  I'd been to Paris before so there wouldn't be the pressure of feeling like there was too much to see, making it a good pick for a relaxing NYE getaway.
Another reason Paris was a great choice, the easy journey on the Eurostar avoiding the hassle of airport and airline travel, city centre to city centre in a few hours with customs pre-cleared before boarding the train. I love the Eurostar.  There is no official celebration in Paris on New Year's Eve, no fireworks or anything like that.  This is fine with me because standing out in a crowd for hours in the cold isn't my thing. Finding a nice place for dinner and with a few drinks after in the small cosy hotel bar overlooking the Eiffel tower, that's more like it.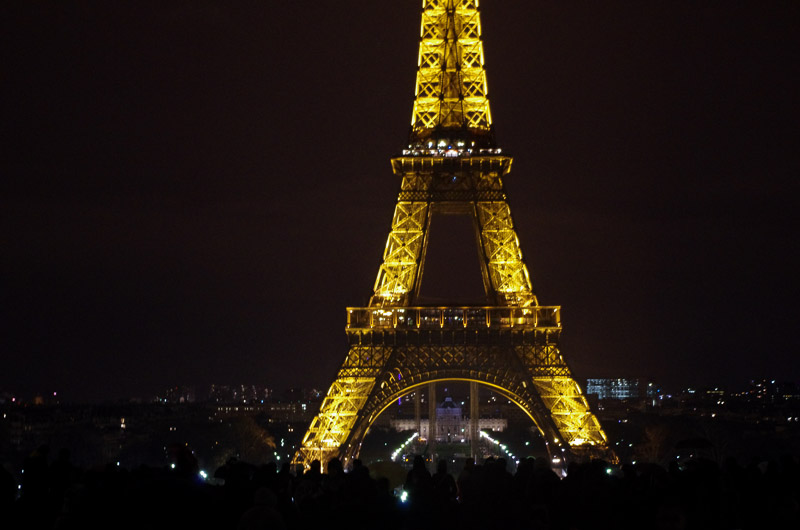 So what went wrong? Nothing really.  I was excited to be going back to Paris, this time with the one I love, eat great food, wander the streets, see some beautiful paintings and relax.  We had better than expected weather for most of our time there, enjoying walks in the sun along the Sine.  Our hotel had a great location, not far from the Eiffel tower, an iconic travel symbol that for me lives up to all expectations. I could easily sit and look at it for hours and it is almost impossible to take a bad photo of it.
Our first night there we happened upon a friendly neighbourhood bistro near the hotel and had a fantastic meal including the most incredible steak tartar. After dinner, we went for a stroll and were overlooking the Eiffel tower from the look off at the Trocadéro esplanade at 11pm when it started twinkling, beautiful.  A magic moment of travel when things just fall into place, no planning needed.  There was lovely cheap (I mean £2 pound a bottle cheap) red wine in the shops.  We came across a Christmas market with a Canadian stall selling Beaver Tails (a yummy pastry) and poutine with real curds, a nice surprise.  So lots of great moments and good memories.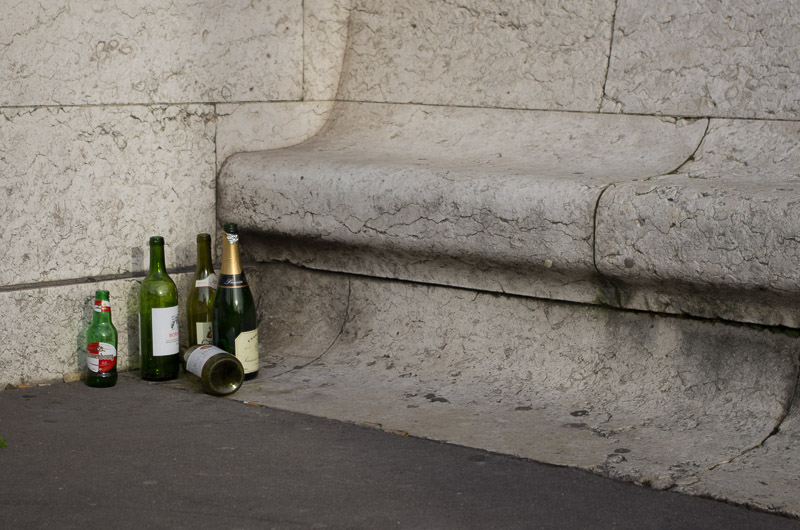 However due to the above mentioned excitement over the trip combined with a morning train that meant I didn't sleep well the night before (I always fear oversleeping).  The first night in the hotel the room was too warm to sleep finally around 2am I opened the window, at 6am a loud garbage truck outside woke me.  So during the trip I had a haze one gets after 2 nights of poor sleep, followed by the 3rd night which saw me up with an upset tummy making the last day in Paris really hard work (I know your hearts all bleed for me).
There were also huge lines everywhere so we didn't get into any of the museums or art galleries, which left us with unexpected chunks of time and no real plan.  The hotel we were in had a pool but N forgot his swim trunks. Going to the shops on the Champs-Élysées to try to find him something to swim in seemed like a good idea until we got stuck in the horrendous crowds of shoppers.   When we went to Sacré-Cœur there were aggressive men at the bottom of the steps selling bracelets, their selling technique was to put it on you (did I mention I don't like strangers in my personal space let alone grabbing me), oh and they come at you in a gang group (not a great sales tactic).
It turns out Paris is one if the top 5 places in the world to spend NYE, this might explain why a lot Parisians head for the Alps for NYE.  I certainly don't recall tourists overrunning the city in the same way on my first visit which was not on a bank holiday.  I think that what it comes down to is I live in a big city so when I travel I prefer the ease and crowd free space a smaller less busy city has to offer.  Perhaps somewhere small in Belgium for NYE 2013?