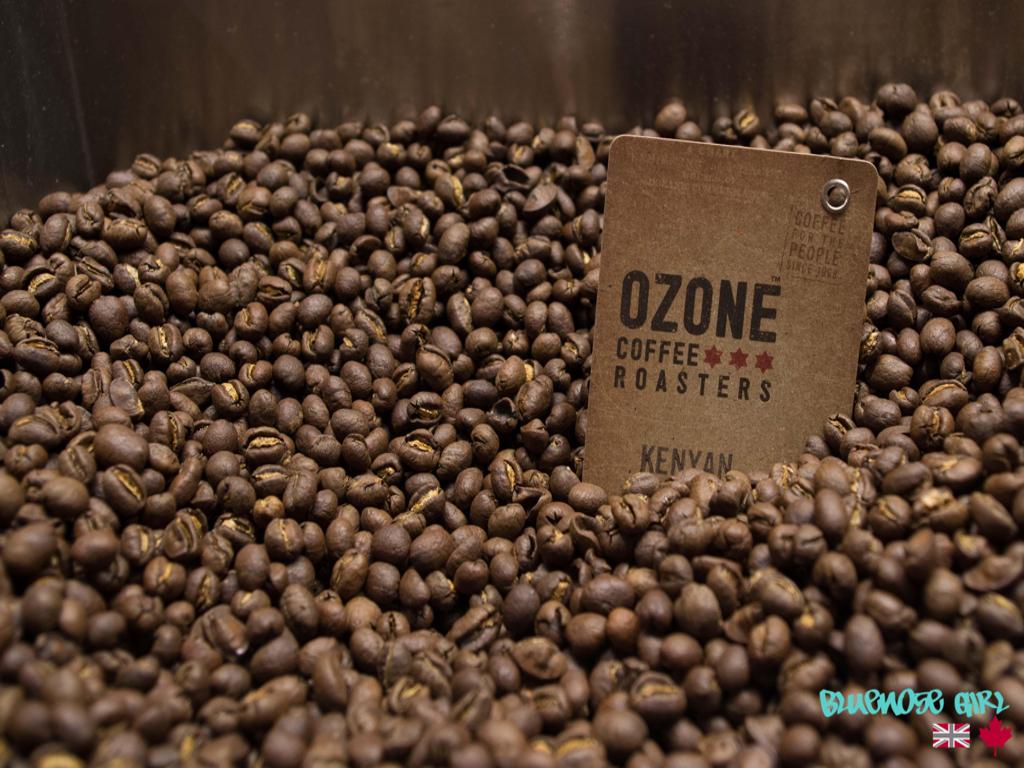 I recently spent an evening at Ozone Coffee Rosters cafe/restaurant/roasters for a cupping.  Cupping is a coffee tasting.  Or so I thought.  Cupping is actually the way to taste single origin coffee beans side by side in a fair way, so that one may observe and reflect on the various flavours and taste notes of each bean.
Ozone Coffee Roasters are a New Zealand coffee roasting company which has been around since 1998.  Ozone Coffee has a sustainable business model which takes into account the welfare of both the environment and those that farm the coffee beans.  A business ethic which I hope becomes the norm one day.  Ozone Coffee Roasters opened their London location March 2012 in Shorditch with a cafe and restaurant on site which have proven very popular.  So much so that it has encroached into the roasting area downstairs.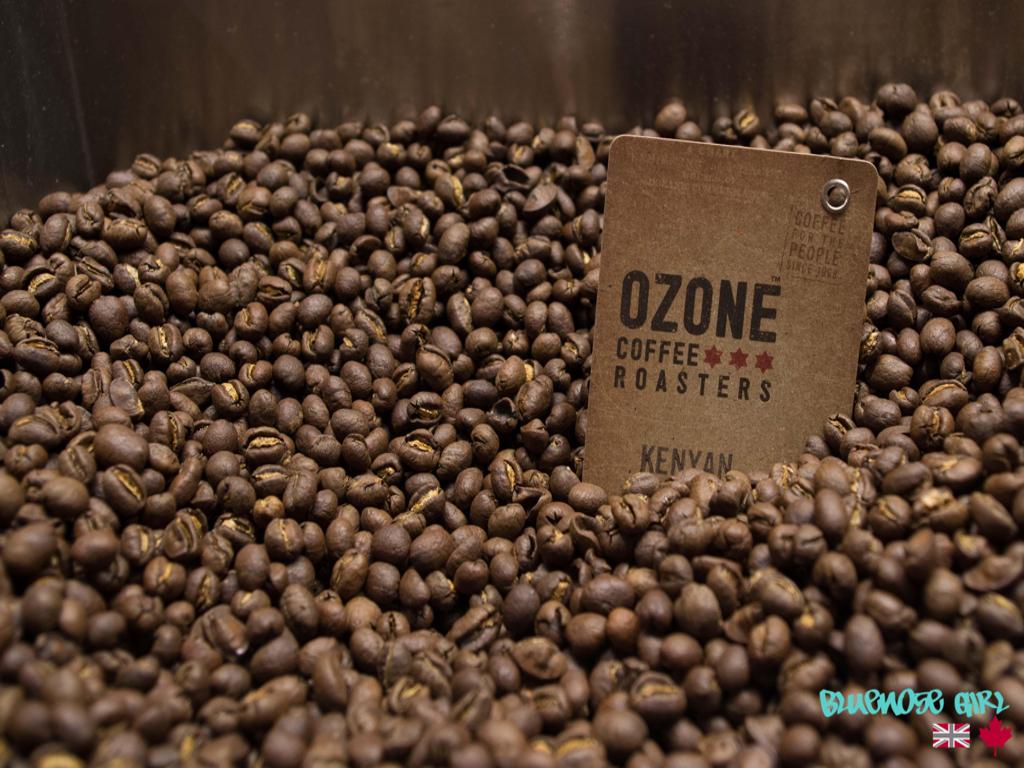 The evening of cupping started with Courtney one of the senior barista at Ozone Coffee showing us how the syphon (aka Vacuum brew method works.  There is a lot of science behind a great cup of coffee and this method of brewing actually looks like a science experiment.  It was fascinating to watch and made a great tasting coffee.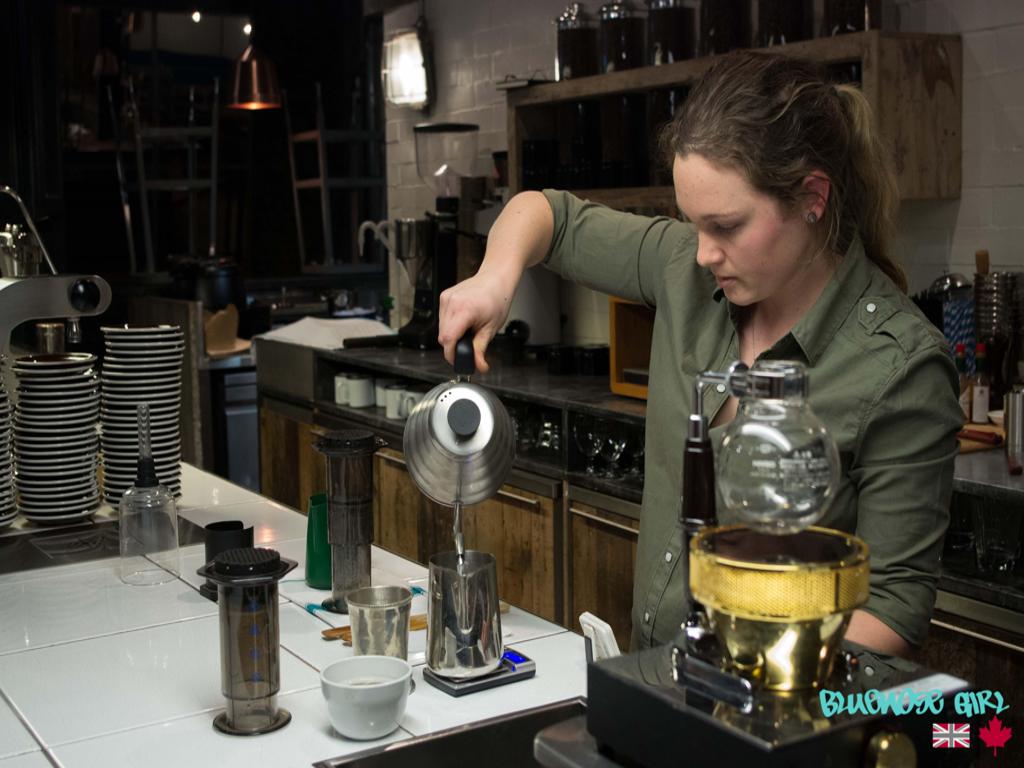 James, who has years of experience in the art of roasting coffee beans, then walked us through the roasting process and the factors involved in turning green beans into the lovely brown beans we all know and love.  We also learned how Ozone Coffee Roasters found their Probat UG22 (of 1965 vintage) machine, which Ozone uses to roast the beans.  James also explained how it was modified and reconditioned into the great centre piece of the downstairs that it now is.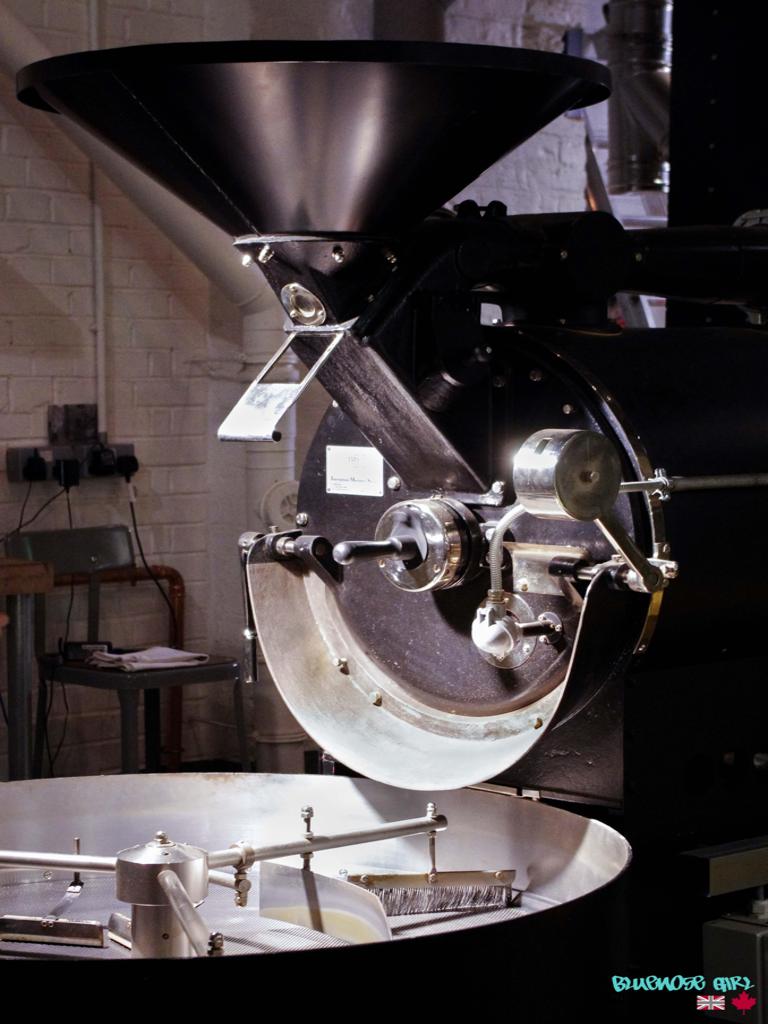 On this cupping we were tasting 3 single origin roasts observing the differences in the aroma, acidity and taste of each.   As well James explained how the coffee tasters flavour wheel is used to help identify the different characteristics of a coffee found in the flavour, body, acidity and finish.  There are many unexpected words found on the tasting wheel like cucumber and cedar, be sure to take a look at the link you'll be surprised at the variety of flavours hidden in coffee.
To make sure the coffees were compared on a level playing field the coffee was carefully ground and measured as was the water.  The water was poured over the grounds in the small bowls and let sit to brew for the required amount of time.  We were then instructed to push back the skin which had formed on the to and compare the aromas of each coffee see if we could tell the difference and which we liked best.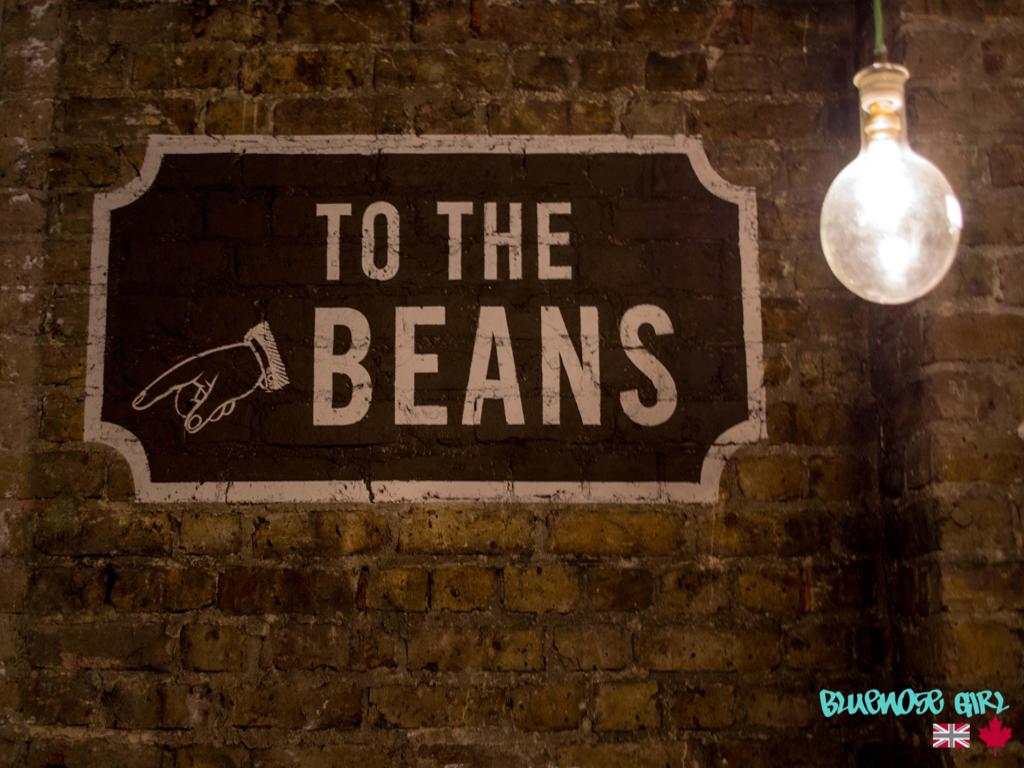 We were comparing two types of beans from Ethiopia and one from Kenya.   With James and Courtney's guidance we were soon slurping as loudly as we could (as instructed) and picking out some of the nuances of the coffees.  The unmistakable after taste of blueberries that the Ethiopian Harrar coffee had amazed me.  It was a surprise but a good one!  This coffee is found in Ozone Coffee's most popular blend Hudson and I could see why this blend was so popular after tasting just this one bean.
The Kenyan bean (as pictured above) we tasted was a Peaberry, this type of bean is round, without the flat sided that most coffee beans have due to their being 2 seeds (beans) per cherry/  Peaberries develop when there is only one seed in the cherry of the coffee plant.  Due to their roundness they roast differently and are separated from the other beans.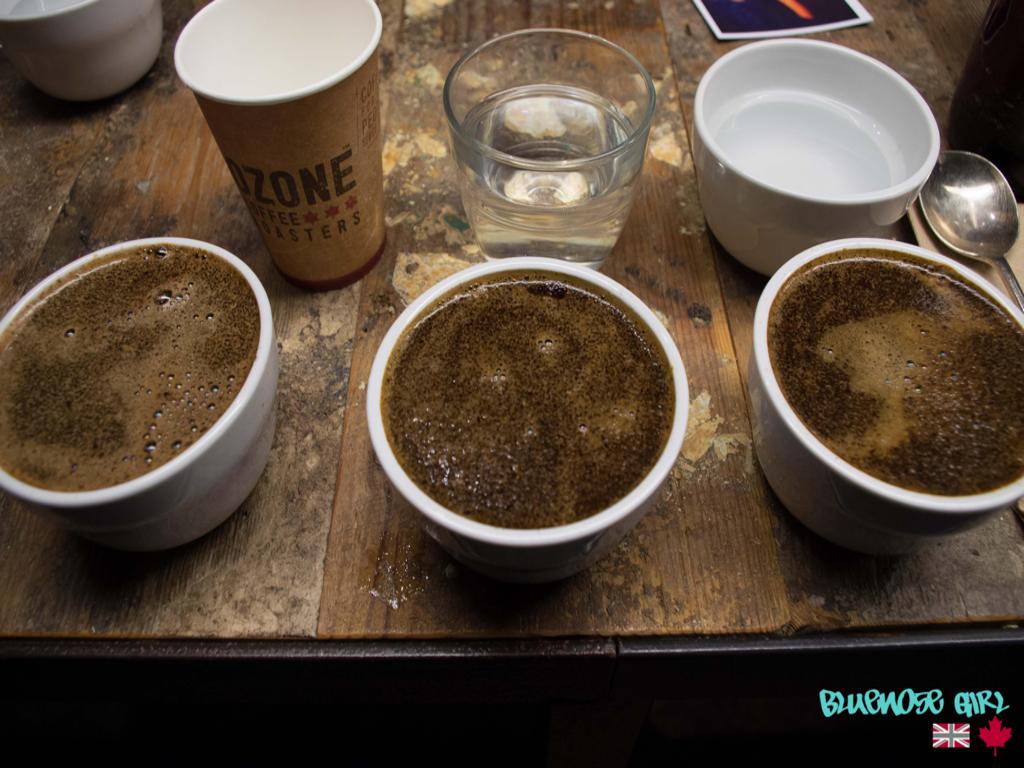 The 3rd coffee we tasted was the Ethiopian Yirgacheffee which has a noticeable Earl Grey aroma to it.  In fact I have found that when drink black coffee which is brewed and not pulled as an espresso I associate it more with drinking tea due to the fruit like characteristics that come out in the coffee when brewed more slowly.
Finally, we ended the evening with Courtney showing us how the Aeropress method is done.  A method that is pretty straight forward with an easy clean-up and makes a great coffee.  I think this will be my next coffee gadget.
I learned so much at the cupping and with Lizzie, James and Courtney making everyone feel welcome it was a great way to spend an evening.  I look forward to my next cupping as the learning process continues.
Be sure to check out Ozone Coffee's website or email info@ozonecoffee.co.uk them to find out when the next cupping is.