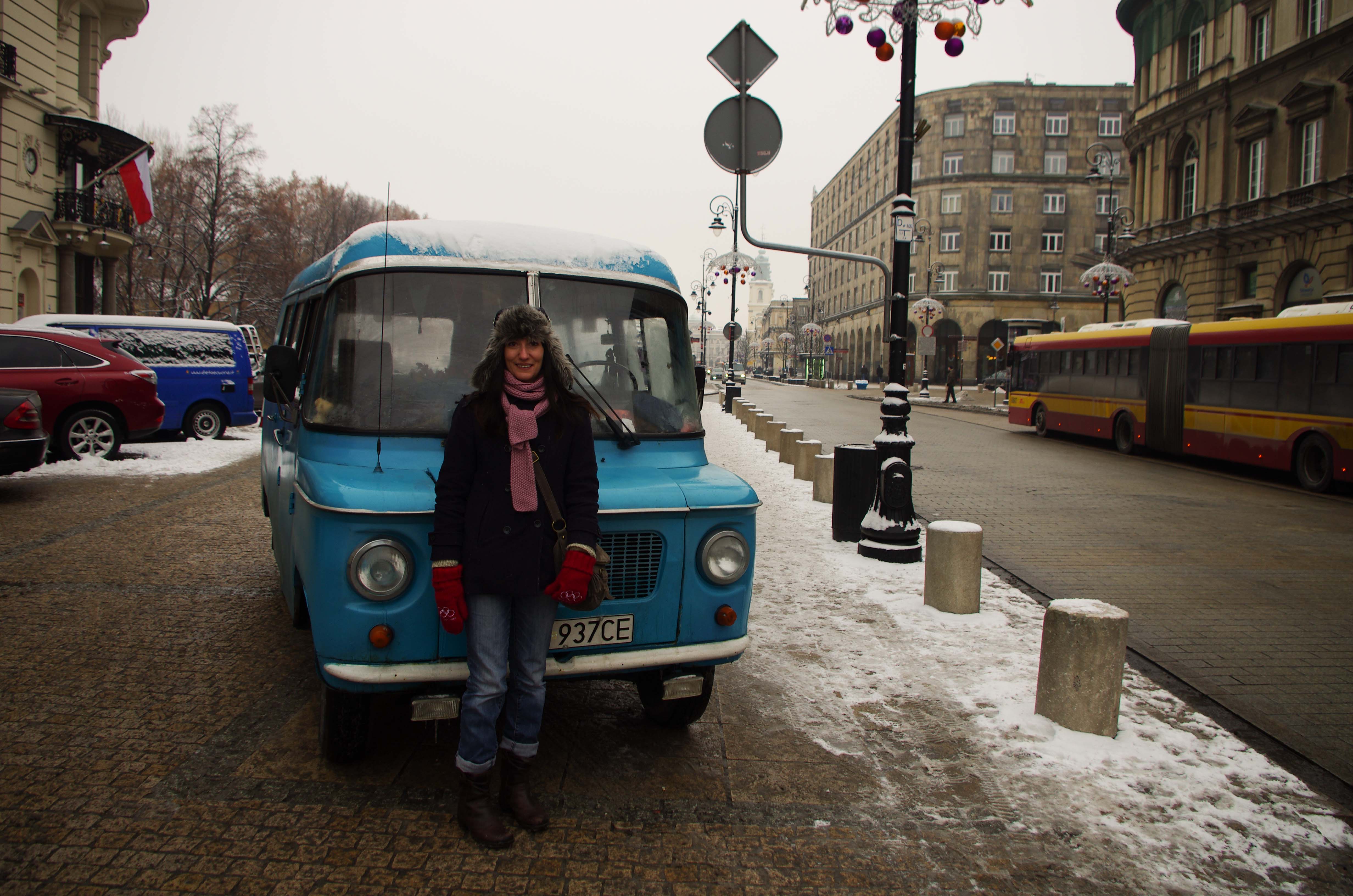 While in Warsaw I spent my last day with Adventure Warsaw Tours Off the Beaten Track tour.  This is not your average city tour, it is a tour of Warsaw in a Nysa 522 the former soviet militia van.  The Nysa manufactured from 1958 -1994 with no changes or deviation from the original design during this time.  I'm not sure how the police ever caught anyone in this van after the 60's. This tour was a perfect way to spend my last day in Warsaw. I'd already wandered around the main shopping areas, the Old Town and other obvious parts of Warsaw that a tourist should see (and then some). This tour of Warsaw explores further afield and into doorways and alleyways that one not knowing a city or the langue wouldn't likely poke their nose in.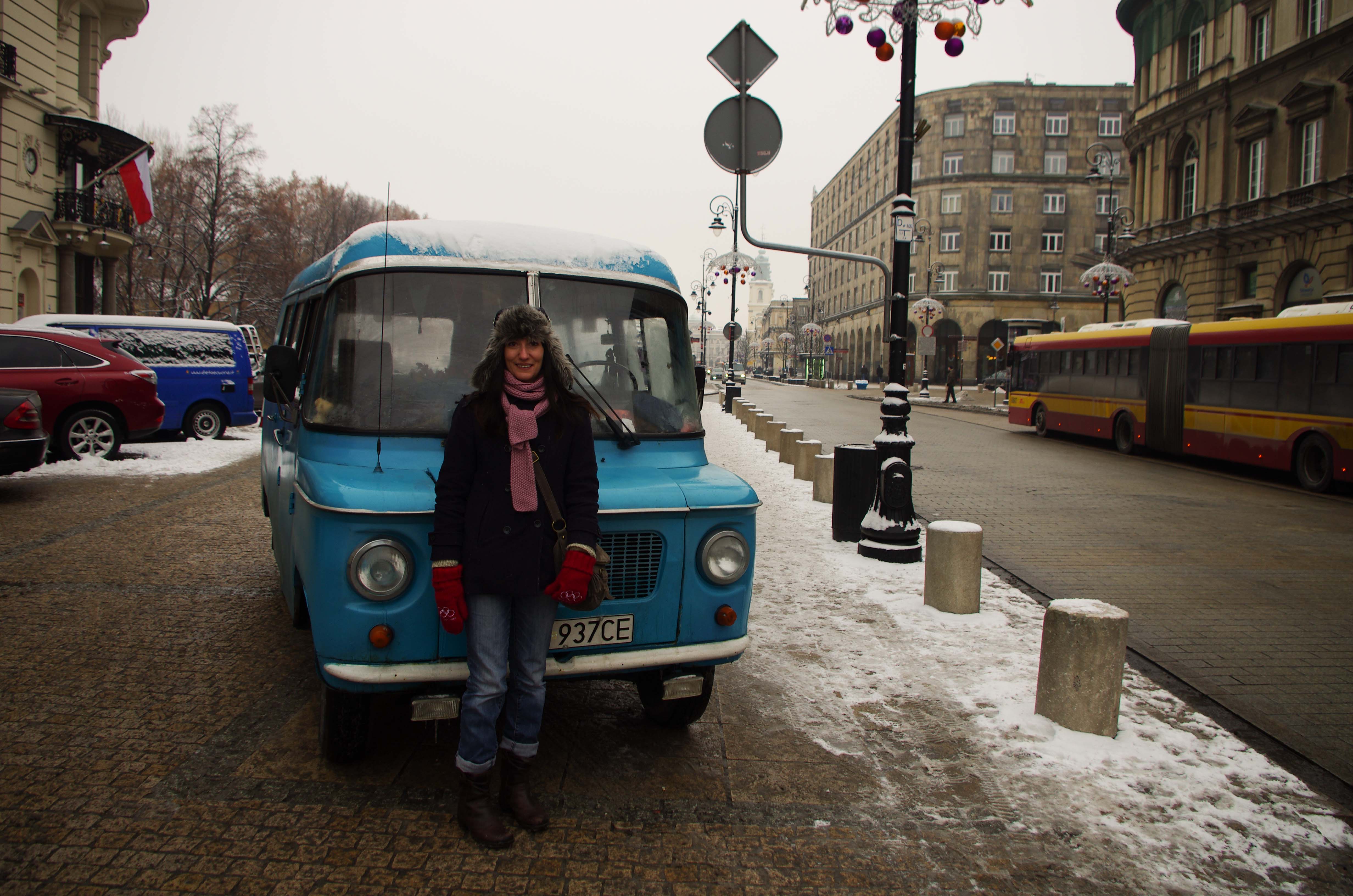 For this, we were well rewarded. Our guide Raphael has an obvious passion for Warsaw and a deep respect for all this city has endured during the last 100 years. We were taken to sections of Warsaw still left standing after the destruction of World War II and the Soviet occupation. These bits of Warsaw are in various states of repair and restoration because things such as ownership are still being untangled to this day and it's a complicated business.
The first stop was a small park surrounded by examples of the mixture of architecture and influence on Warsaw from the past 150 years or so.  You can see communist apartment blocks and Palace of Culture and Science, the Church of All Saints built the late 1800's, modern skyscrapers and a some of the few buildings which remain standing after the Warsaw Ghetto was demolished along with most of Warsaw by the Nazis after the Warsaw uprising  as seen in the below photo.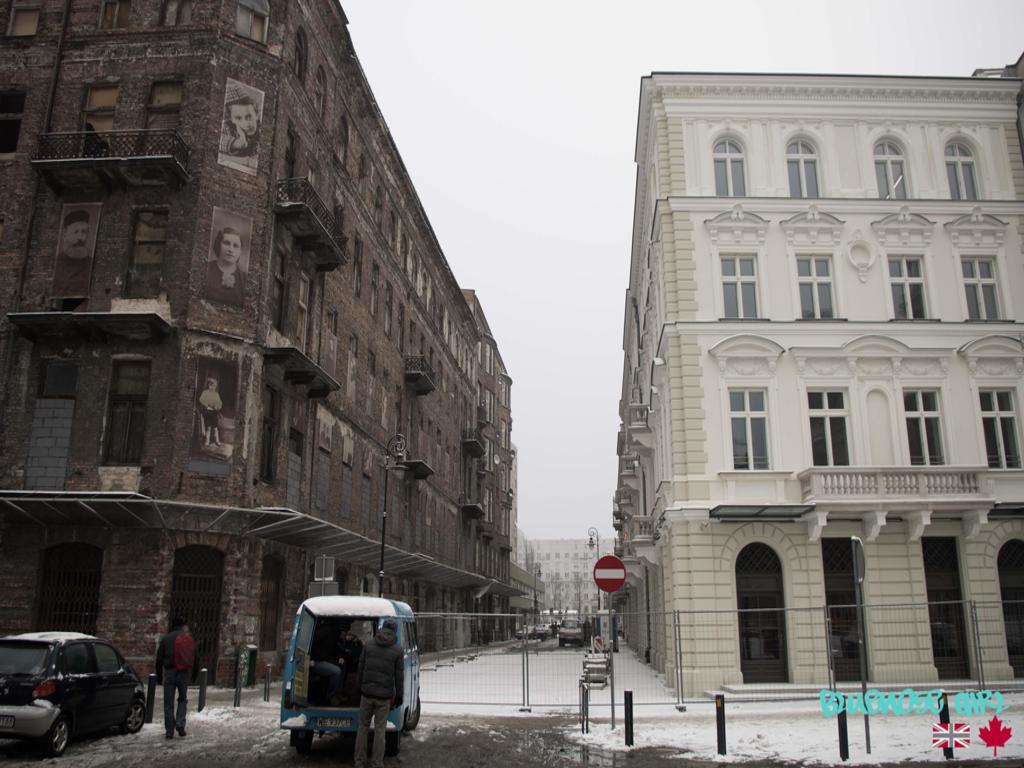 The building on the left in the above photo (which hasn't yet been renovated) has a door with a small hole you can look through.  When peering through this hole I was surprised to see what looked like a little boy.  Upon a second look after recovering from the feeling of having looked into the past I realised it was a statue of a man on his knees.  I have since found out that this is a new art installation and is causing a bit of controversy as it is a  statue of Hitler praying.  As this building is due to be renovated in 2013 I'm not sure how long the statue will be there, however Hitler or not it does cause a reaction and makes one think of those that may have lived in the building and in the Ghetto and endured so much.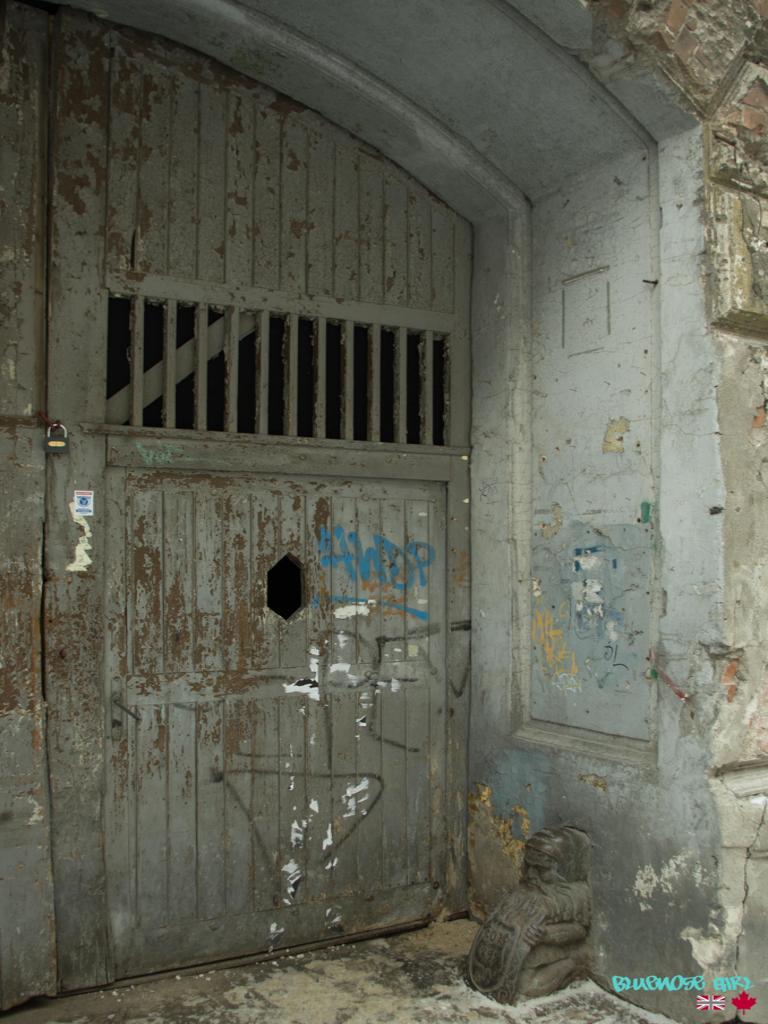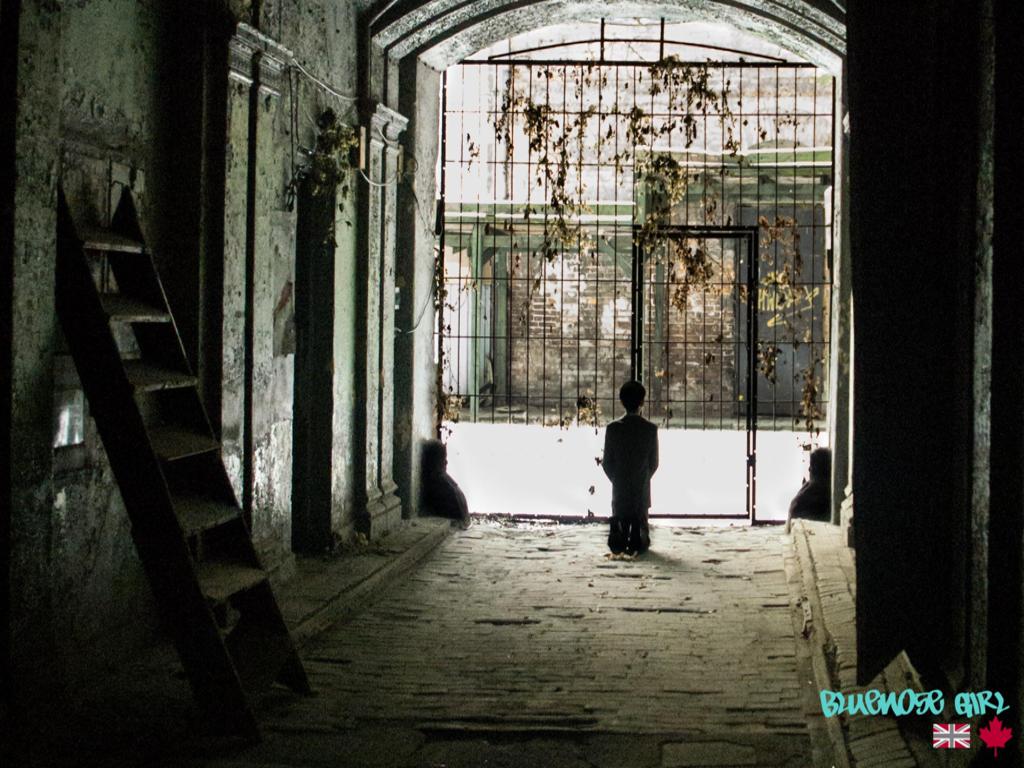 The next stop on our tour of Warsaw was an area of town that one could see why in the past Warsaw was referred to as the Paris of the north.  Our group was lucky enough to pass by a building at the right moment when some men were leaving who were not in a hurry, and they allowed us in to have a look. This beautiful building had recently been fully restored to its former glory with marble stairs, crystal fronted mailboxes and all. It was quite the contrast to the other buildings we had seen with crumbling façades revealing the brickwork (normally hidden by plaster and embellishments), cracked windows, bullet holes, paint peeling (in that charming European way) and dark staircases light only by the odd window.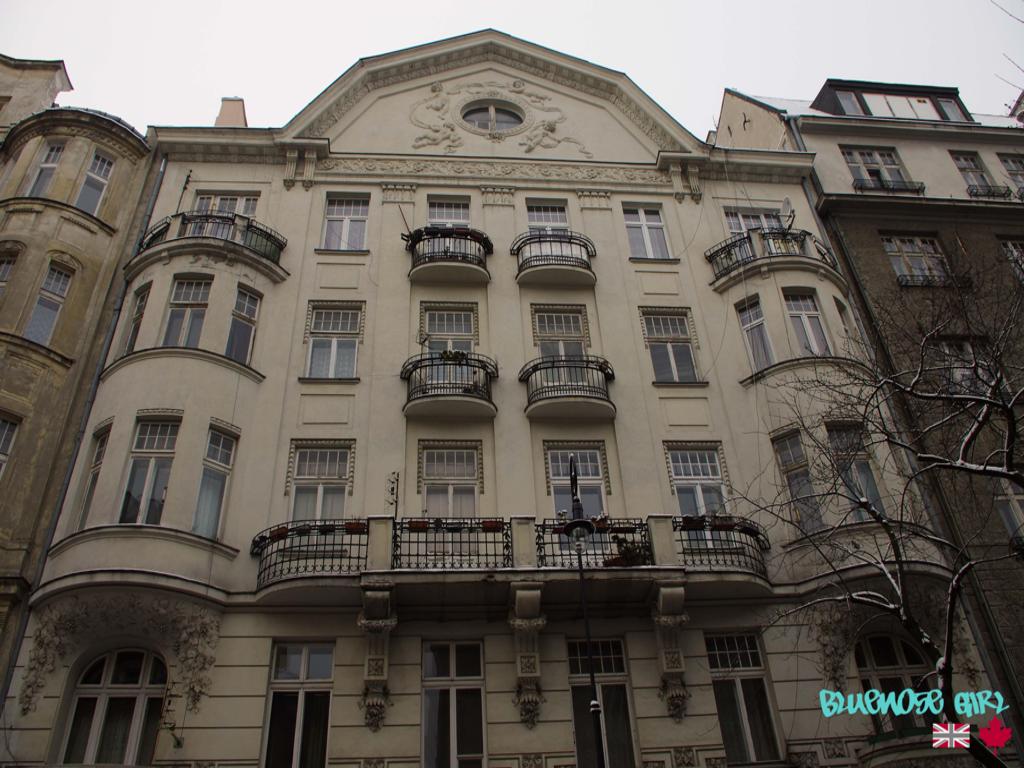 Raphael also showed us a forgotten Palace, the Rusiecki Palace built during the early 1900's which is hidden behind the building in the above photo at Ulica Lwowska 13a.  It was at one time a hospital for the rebels in of the Warsaw Uprising in 1944.  Luckily the palace and this street survived intact both the demolition of Warsaw after the Uprising in 1944 as well as the and communist occupation.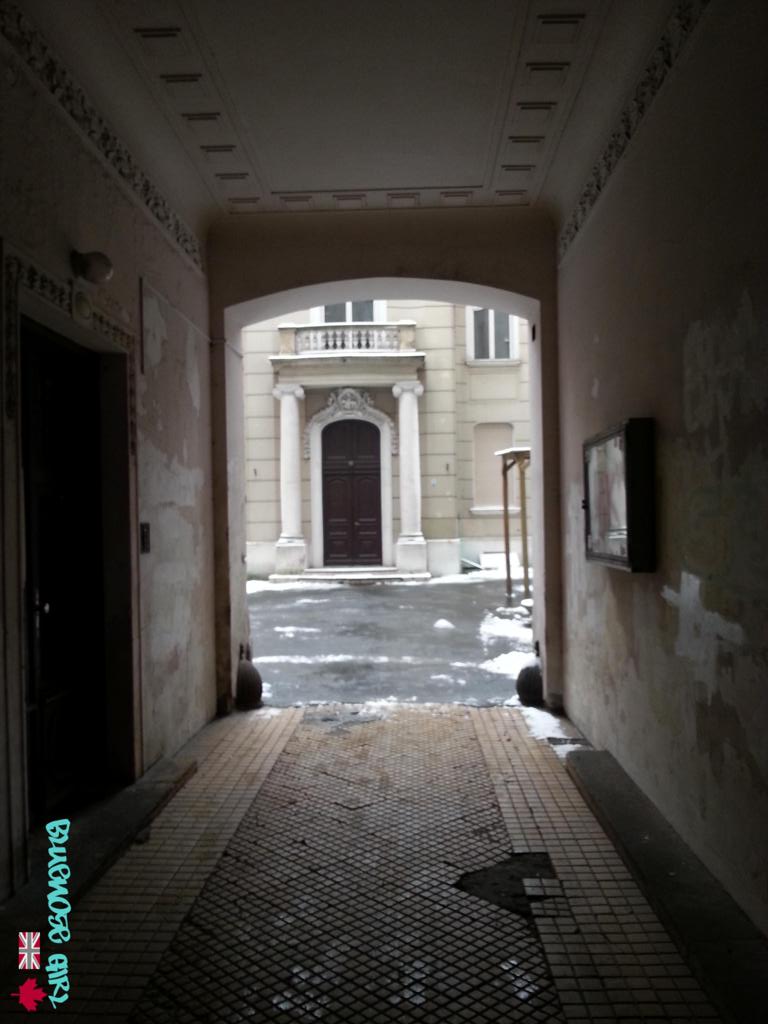 The last part of the tour saw us in Praga.  A neighbourhood across the river from the Old Town, this was the least damaged part of the city.  Praga is on the east bank side of the River Vistula, once a dangerous area home to the poorest of the poor, it is now an area of regeneration.  Artists started moving in after the end of Communism in 1989 making the former factory buildings their home. Café's and bars now dot the area along with new developments including the redevelopment of an old Vodka Factory, with the new East/West metro line being built through this neighbourhood Praga is sure to become an even more popular place to be.
It was in Praga that we got to experience the Polish way of life past and present. We had lunch at a Milkbar a communist institution which was where one could get a decent meal for cheap (subsidised in the past by the government). Only a few survive today, popular with students and seniors. Our lunch was a sampling of traditional Polish food on offer including beetroot soup, (very warming but tasted a little too much like ketchup to me) perogies, a type of sauerkraut with sausages and for dessert potato pancakes sprinkled with sugar.  All in all a good hearty meal perfect for a cold winters day.
After lunch we took a walk around Praga including the Bazar Różyckiego which was the heart of the black market of Warsaw during the communist days selling things like firearms, Levis and other coveted western goods. Today it is a quiet market dying a slow death full of old timers selling their wears from wedding dresses, to crystal, to cheap underwear. It's obvious that they have all known each other for many years as you watch them chat among themselves. Raphael has built up a rapport with them to make sure he can bring us tourists through with as little suspicion as possible.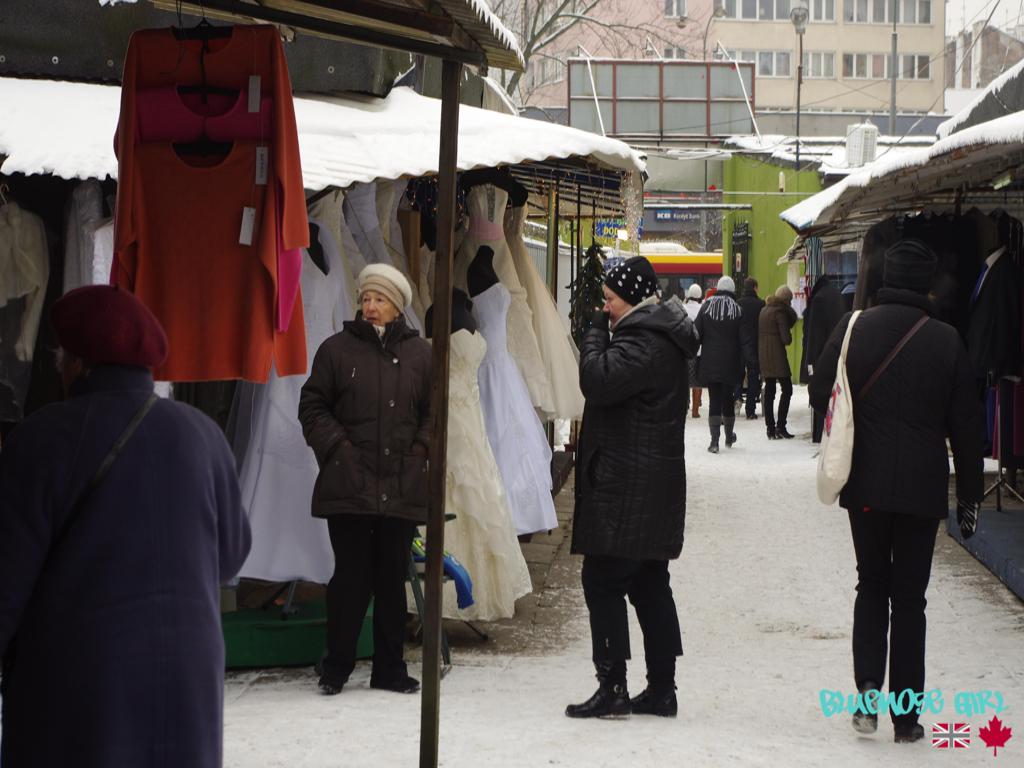 Each block of flats in Praga has a courtyard with a very well looked after statue of the Virgin Mary looked after by the building's residence, the contrast of the colourful well cared for statues among the old crumbling buildings is quite stark.
Praga has a similar feeling of parts of Berlin and East London, one could get a feeling of what these areas were like 10 – 15 years ago.  It is an area where creative and working class exist together, not quite mixing but neighbourly all the same.  In a few years it will be the trendy place to be and rents will be sure to soar.
After showing us around and telling us about the history of the Praga we found ourselves in one of the cosy bohemian bars being served shots of cherry vodka just what we needed to warm us from head to toe and a good place to reflect on all that we had just seen.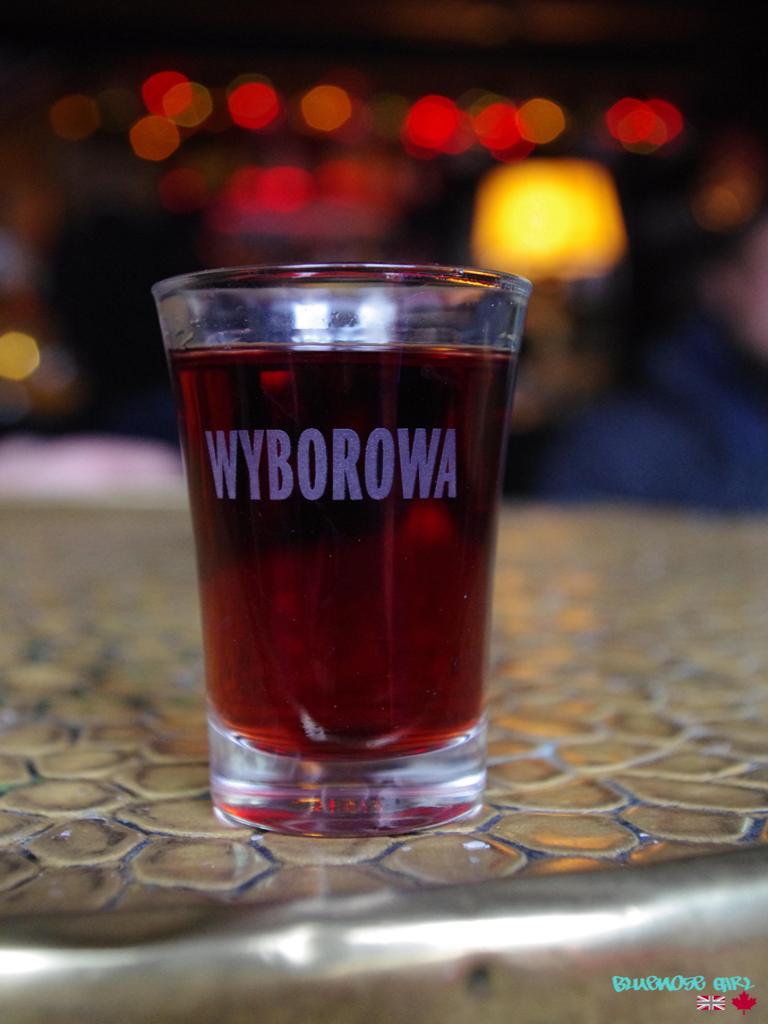 Sadly this was the end of the Off the Beaten Track tour of Warsaw and soon I found myself in the Old Town for one last wander wishing I had just a little more time to explore more of this fascinating city.  I will definitely be back again to see Warsaw in the warmer months and learn more about this underrated European city.
The tour I took was:  Off the Beaten Track with Adventure Tours Warsaw
The controversial praying Hitler statue can be found here: Próżna, Śródmieście Warszawa.
The hidden Palace is located at: Ulica Lwowska 13a
We drank Vodka at the cosy W Oparach Absurdu bar located at Ząbkowska 6.
For more information on Praga head to: http://www.warszawskapraga.pl/en/