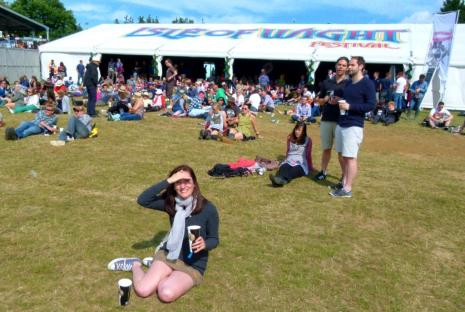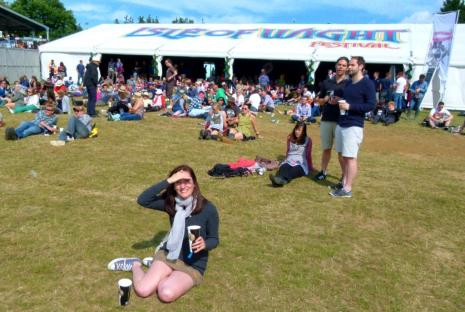 Isle of Wight Festival, Here I come!
Here in England they are fanatical about festivals. There is a festival for everything and anything over the course of the English summer.  As far as music festivals go everyone has heard of Glastonbury which music wise seems to have a little something for everyone. Other festivals are more focused, Reading festival for hardcore rock, and Creamfields for dance.
I know people who love festival season and go to 2, 3, even 4 a summer, camping onsite for days. Me, I like long hot showers, and good clean bathrooms, neither of which seem to be on offer at festivals.  I never thought I would be able to hack the whole camping, porta-loos, lines, the unpredictable English summer, and so I've never attempted to go to a festival.
Then last week I won tickets from work for the Isle of Wight festival in 2 weeks.  Not just any tickets but VIP tickets with a special area stage side, with a bar, separate VIP porta-loos (did I mention they are VIP tickets?).  So this is my chance to give this whole festival thing a try.  Weather, well in England is always questionable but IOW has done quite well weather wise over the past 2 years, so fingers crossed.
The travel to and from the festival has been booked. As it is the Isle of Wight (as in an island) it's a bit of a mission to get there but the ferry port is only 1.5 hours train ride from London and the ferry ride 30 minutes so not too far. Now I'm gathering those festival essentials, wet wipes, wellies, tent, extra warm sleeping bag, Imodium etc. I'm looking forward to seeing some great bands, and getting into the festival spirit with the 70 000 other people going (some of whom I even know – bands and festival goers that is)!
Being that this is my first festival any tips and suggestions are welcome!  Please feel free to leave them in the comments below.